Human Resources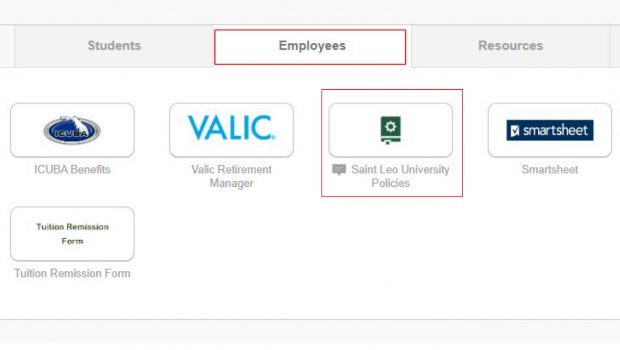 Published on October 9th, 2020 | by University Communications
0
Human Resources updates anti-nepotism policy
Human Resources is actively working on updating our employee policy manual, and as policies are approved, they will be added to our new policies site.
Recently, Human Resources received approval for an anti-nepotism policy and some supporting documentation that goes along with it. This policy is a key tool to avoid favoritism or perceived favoritism, conflicts of interest, and loyalty often associated with nepotism.
The policy can be located on the HR Policies SharePoint page. This page can be accessed here or by logging into your Saint Leo Okta account, selecting the "Employees" tab, and lastly selecting the "Saint Leo University Policies" tile.

Once you have been directed to the Saint Leo Policies Library, select the "See All" link next to Human Resources.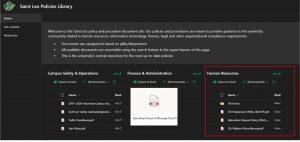 All employees are advised to review the new policy to understand the university's expectations. Found within the policy are references to additional documentation that may be needed, depending on your current reporting and approval requirements. These additional documents include a conflict of interest disclosure form and a conflict of interest management plan.
If you have any questions or concerns regarding this human resources policy, please reach out to your HR business partner.