News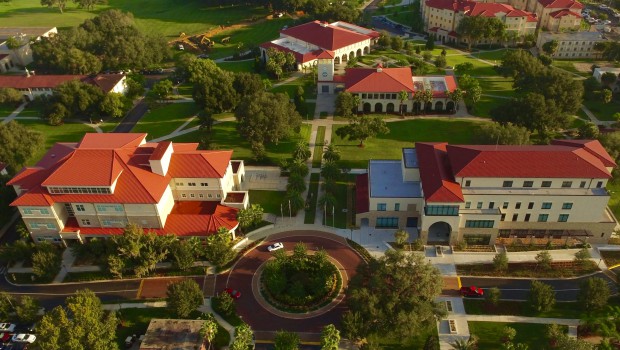 Published on July 10th, 2020 | by University Communications
0
Saint Leo officially adds new degree in health education
Starting this fall, Saint Leo University will officially offer the first degree program through our College of Health Professions, the Bachelor of Science in health education and health promotion. The program will be taught only at University Campus.
This degree program is a good fit for students who are passionate about health, who will be interested in coursework ranging from anatomy and statistics to teaching methods, and who have a natural inclination for working with groups and taking on an educator role. At Saint Leo they will learn how to develop and teach programs to help client populations learn about leading healthy lifestyles, practicing sound disease prevention in their own lives and families, and accessing health services. They will also be able to promote what the faculty refers to as a "Culture of Health," partly by serving as examples of the healthy lifestyles they will discuss. Federally collected employment projection figures show that our graduates' skills will be in demand at clinics, corporations, hospitals, nonprofit agencies, and other settings. Further, once they finish our program, they will be able to take a national competency test for credentialing as health education specialists, which will make them even more attractive in the job market.
This degree fits well with our university's Catholic Benedictine philosophy of promoting balanced growth of mind, body, and spirit, and the marketing materials to support this degree will reflect that point, as we believe this sets Saint Leo apart from other colleges and universities. We will be talking to students about this new degree option, and advisors at University Campus in particular are welcome to refer students who may be interested in this degree and field to the program page.
Other degree programs from the College of Health Professions are under development, though we are not yet ready to start enrollment or marketing. The next program in line, already approved by the Saint Leo University Board of Trustees, is a Bachelor of Science in respiratory therapy (sometimes abbreviated in the field as BSRT). We plan to offer it online, once we have approval from our regional accrediting body. The prospective student base is comprised of working respiratory therapists with an associate degree who desire a bachelor's degree.
There is still more to come. Faculty and staff can look to Community news for future updates. For more information, contact College of Health Professions Associate Dean Kathy Van Eerden at kathleen.vaneerden@saintleo.edu.