News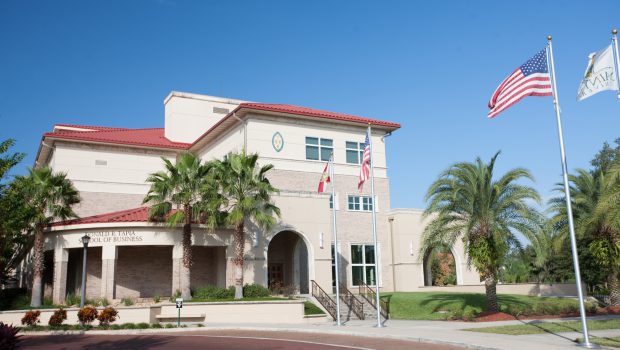 Published on July 10th, 2020 | by University Communications
0
'Business Reimagined: Insights for Small Businesses in the COVID-19 Landscape' webinar set for July 18
Many small business owners and managers are asking what they should do to adapt during and after the pandemic, and how can they change their business model. Others are asking about finances—how can they renegotiate a loan or obtain an investor.
Saint Leo University's Donald R. Tapia College of Business will present the last in a series of free webinars designed to assist businesses facing those challenges at 11 a.m., Saturday, July 18. Business Reimagined: Insights for Small Businesses in the COVID-19 Landscape is being offered for Tampa-area business owners, managers, and others who need expert advice and insight to restart, reposition, or reimagine their organization. Faculty and staff are welcome and are asked to invite people who may be interested and benefit.
The last webinar is Financial Frenzy: Financial Options and Resources Related to COVID-19, and it is at 11 a.m., Saturday, July 18.
The July 18 webinar regarding financial issues will feature Noel Boeke, attorney with Holland & Knight and Saint Leo University Board of Trustees member; Jake Blanchard, principal shareholder at Blanchard Law; Darren Palestine, managing partner at Commercial Finance Partners, Dr. C'Lamt Ho, assistant professor of accounting for Saint Leo University; and Dr. Rudi Mueller of the Turnaround Management Association of Tampa.
Dr. Robyn Parker, dean of the Tapia College of Business, and Dr. Helen MacLennan, assistant professor of management, will serve as moderators for the webinars.
Business Reimagined sessions will be approximately 60-minutes each, conducted in a panelist discussion format via Zoom, and there will be time for questions and answers as well as the potential for continued engagement.
While the seminar is free, organizers are encouraging attendees to donate to COVID-19 relief efforts.
Register at https://www.saintleo.edu/business-events.
For more information, email Kim.Bulmanski@saintleo.edu.