Human Resources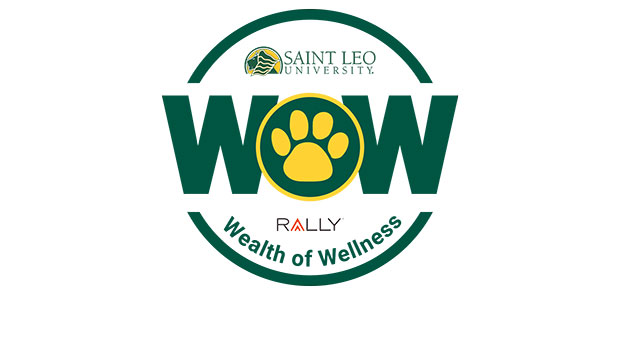 Published on June 15th, 2020 | by University Communications
0
A Wealth of Wellness — June 2020
The Benefits Department presents "A Wealth of Wellness" for the month of June. New Coronavirus Resources: Log into the Saint Leo University intranet to read the latest information released by Aetna, Teladoc, and other sources. Click here! Featured Webinar: Coping with COVID-19 Watch this webinar anytime >> Monthly Awareness: Step outside the cabin. Learn more >> Let's Talk: Self improvement. View the video>> May Infographic and e-Health Video: Self-care for caregivers View tips >> Think Tank Podcast: Give yourself a break Listen now >>
---

Rally eligible events have started for the 2020-2021 benefit plan year! RALLY Health Events for June The webinar listed below is worth $10 in onsite Rally event credits—but only if you take the quiz afterward.
During June, watch the above Resources For Living webinars at www.resourcesforliving.com
Username: ICUBA
Password: 8773985816
__________________________________________________________________________________
Know What to Do in Emergencies We are now in the Atlantic Hurricane Season, and that's only one of the possible difficulties that we and our families may encounter from time to time. ICUBA and Aetna Resources for Living have teamed up to offer a virtual onsite event featuring an informative webinar entitled "Are You Ready? Emergency Preparedness." The types of emergencies covered in the webinar include natural disasters like a hurricane; health-related events like a stroke or pandemic; and other disturbances, like a power outage. You can view this webinar and take a follow-up quiz by July 17, and an 80 percent score or higher on the quiz will generate $10 in Rally Rewards.
To participate in this onsite event, follow these three easy steps: In an internet browser, log into Aetna Resources for Living's website: https://www.resourcesforliving.com. Under the Username, enter: ICUBA, and for the Password: 8773985816. Once logged in, click on this hyperlink to view webinar: Are You Ready? Emergency Preparedness. After you've viewed the webinar, don't forget to take the onsite event quiz here: Emergency Preparedness Onsite Event
Rewards will be credited in Rally by August 15.
---
AIG Retirement Plan Meetings If you would like to discuss your AIG/VALIC retirement plan from Saint Leo University or former employers, simply click on the link below to schedule a phone appointment with your VALIC/AIG Retirement Services financial advisor. Schedule a phone appointment with your VALIC/AIG Retirement Services Financial Advisor >>
---
Changes in the Formulary for OptumRX Starting July 1, 2020, OptumRx will implement a new plan formulary. This change will impact over 600 members. If you are impacted, we (ICUBACares) are trying to contact you NOW to provide useful information regarding available alternative treatment options. Have you received a letter from OptumRx regarding changes to the formulary impacting one or more of your current prescriptions? If so, we urge you to call ICUBAcares at (877) 286-3967 for assistance. What else can ICUBAcares help with? Our ICUBAcares Pharmacist Team is ready to:
Serve as a liaison between your doctor, the pharmacy and the insurance company. We're taking the burden off YOU, the patient!
Answer questions regarding medications you are currently taking or considering and providing useful information on side effects, drug interactions, contraindications, cost and much more.
Discuss preferred and non-preferred formulary tier options to save YOU, the patient, money.
Provide assistance with prior authorization approval to ensure patients get access to the medications they need in a timely manner.
Find more information in the June edition of the ICUBA Newsletter in Community News, click here.
---
Talkspace and Resources for Living Talkspace is an online therapy platform that makes mental health care more convenient and accessible by connecting users with a network of 2,500-plus licensed therapists. With Talkspace, you can send unlimited multimedia messages to a therapist via web browser or the Talkspace mobile app—anywhere and anytime. Talkspace is provided to adults who are 18 or older. Register your account at www.talkspace.com/RFL then download the app from your device's app store. Enter your employer's name when prompted for Organization name. Have a behavioral health concern? Contact Resources for Living. For the latest Aenta resources on COVID-19, click here! Keep in mind, you have endless resources for behavioral, mental, physical, and daily living health through the Employee Assistance Program (EAP). This is a FREE benefit provided to you by Saint Leo University through Aetna's Resources for Living. For access to services, simply call (877) 398-5816 and select Option 1 for EAP. Online: www.resourcesforliving.com Username: ICUBA Password: 8773985816 For questions, please contact Wellness.benefits@saintleo.edu