News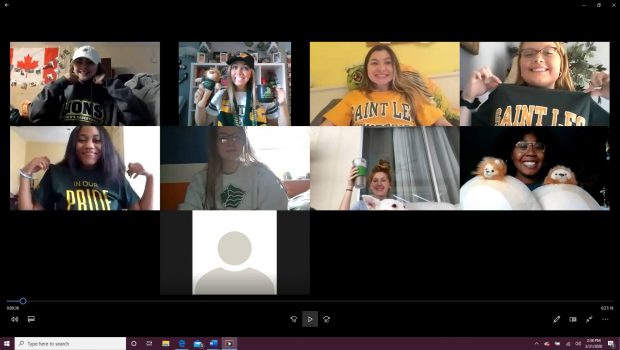 Published on April 13th, 2020 | by University Communications
0
Saint Leo faculty get creative with online learning
Since the university transitioned to online learning last month, faculty have been hard at work implementing innovative and creative solutions to transform their classroom-based courses into engaging online learning experiences.
It is evident by the countless stories shared across the university that Saint Leo faculty have a love for teaching that reaches students no matter where they are located. Take a look at some of the neat things our faculty are doing to turn their classroom-based courses into engaging virtual experiences.
Dr. Bill Ellis, associate professor of biology, is an ecologist who teaches students about ecosystems by bringing them to natural environments by truck and boat to collect data. Since he is not able to physically bring his Biological Principles class to these areas, he has held remote "live" field trips where he visits a site and does a live video feed to students who make observations from their computers at home.
Dr. Patricia Campion, associate professor of sociology, teaches a University Explorations course called Feeding the Planet. Prior to the closing of campus, these students began a planting project in the beds near the campus greenhouse. They were to complete a weekly journal documenting what is happening with their plant, to learn about the reality of growing food. Campion is now taking care of the garden for them. She documents her visits to the garden with video posts, so they can complete their journals.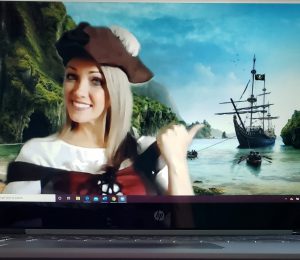 Rachel Hernandez, adjunct professor in the College of Education and Social Services, has been taking her education students on virtual journeys every day. She found that most of her students were missing the connection that they had in the classroom and also heard that other teachers and professors were having difficulty getting students to "come to" virtual class. So, she began to gather ideas from the students on class theme days. Hernandez and her students have virtually visited Hogwarts from the Harry Potter books and movies, the beach, and the Magic Kingdom at Disney World. They also sailed aboard a pirate ship, and they spent the day "at Leo." When the educational technology class could not make its field trip to Brooksville Elementary School, Principal Mike Lastra, joined the class via Zoom and explained how his school integrates technology.
"With the chaos and uncertainty that is occurring in the world, it is nice to find something that we actually have control over," the education faculty member said. "I find that most of my students are missing that connection. Not only the connection to one another, but the connection to normalcy."
Dr. Leo Ondrovic, associate professor of physics, utilized the physics lab to videotape himself performing weekly labs. He narrated as he performed each procedure, explaining what he was doing and why he was doing it. The video focused on his hands and the equipment while he performed the lab techniques, which the students can see rather well when viewing the video. He found that one unexpected advantage is that students can see the lab procedures being done properly, and the data he provides them is correct, which may enable a better analysis than if they had performed the labs less expertly themselves.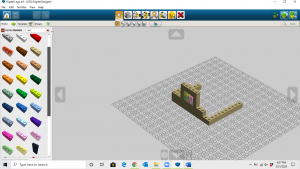 Dr. Keith Jones, associate professor of marketing, had to get creative when it came to figuring out how a popular project for his Principles of Marketing class would continue. This class is charged with designing and building a Saint Leo-related product, which they believe a target market associated with Saint Leo University would purchase, and then develop the marketing plan required to make the product a success.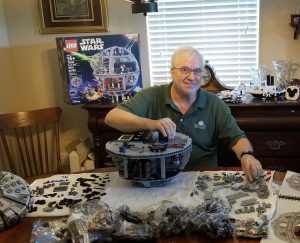 For the past three years, Jones has used one of his favorite hobbies, building with Legos, to help add an extra layer of fun to the project. Students use the Legos to create their products. Without being able to physically meet and build with Legos due to the coronavirus, the class has been using a digital designer tool at Lego.com. While the online tool is not as hands-on as the class, it is still allowing students to get creative in their work.
Dr. Marcela Van Olphen, professor of Spanish and Portuguese, has facilitated virtual social gatherings to create a community of learning in her online classes. She invited all students to come for a social time to visit with friends from their own class and meet other students from her other classes. She used this as an informal opportunity to coach them on the use of the Zoom virtual classroom. She had a second "Virtual Social Gathering" just for her international students in SLU 105. The purpose was to comfort them while they are far away from their homes during this time of uncertainty. She also has incorporated activities within her classes, including using their language skills to introduce their pets to the class and showing and telling their classmates about special items in their homes.