Events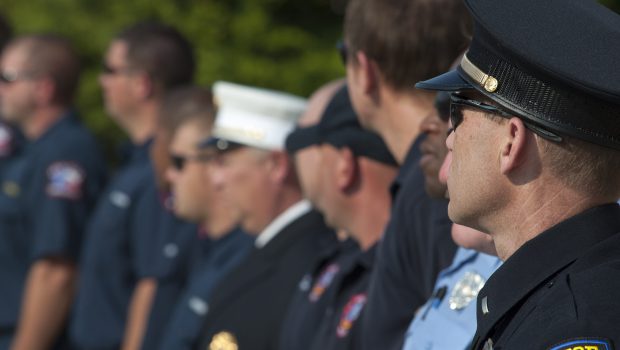 Published on April 13th, 2020 | by University Communications
0
Webinar features expert panel discussion on public safety agency collaboration
Saint Leo's Center for Alternative Pathway Programs (CAPPs) in partnership with Pasco County Sheriff's Office F1RST (Forensic Institute for Research, Security, and Tactics), will present an exclusive webinar panel discussion, "Opportunities for Collaboration and Partnerships among Public Safety Agencies," at 7 p.m. ET, Wednesday, May 13.
The COVID-19 pandemic has demonstrated the need for all levels of government to work together to coordinate an effective response. This collaborative effort includes the private sector, non-governmental organizations, various countries, international agencies, and many others.
The panelists for this online event include:
Dr. Ernest Vendrell, associate director of Saint Leo's Department of Public Safety Administration;
Dr. Wendy Nesheim, commander of a Disaster Medical Assistance Team for the U.S. Department of Health and Human Services and a Saint Leo instructor;
Dr. Jesse Spearo, senior emergency manager for the Broward County Aviation Department;
Dr. Robert Stephens Jr., Northeast regional commander for the Florida Division of Investigative and Forensic Services for the Florida Bureau of Fire, Arson, and Explosive Investigations;
Dr. John Sullivan Jr., retired federal agent and former executive liaison for homeland security for the Palm Beach Sheriff's Office; and,
Chief Deputy Jeffrey Harrington, Pasco County Sheriff's Office.
Topics to be discussed are:
The importance of collaboration and partnerships among public safety agencies for emergency and disaster management;
The impact of collaborative strategies on various organizations and on each panelist's career;
Emerging trends likely to affect the emergency management field in the future; and,
Strategies public safety leaders can use to be proactive rather than reactive.
Register here for this event.
For more information, contact Nikki Heister, programs manager for the Department of Public Safety Administration at brenda.heister@saintleo.edu or (352) 588-8487.