News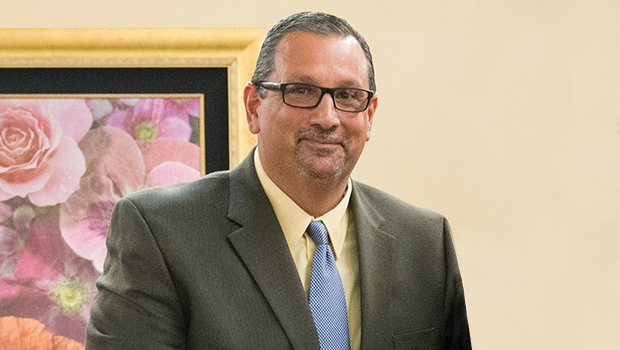 Published on March 20th, 2020 | by University Communications
0
Mike D'Ambrosio named co-chair of Pasco County SART
Mike D'Ambrosio, director of University Safety, recently was named co-chair of the Pasco County Sexual Assault Response Team. A SART is a community-wide multidisciplinary coordinating group that promotes a comprehensive response to sexual violence.
D'Ambrosio, who has worked at Saint Leo for more than 10 years, said the Pasco County SART sets up the policies for responding to instances of sexual assault. The goal is to provide the best possible service to survivors of sexual assault.
"Being named co-chair of this countywide committee is a prestigious honor," said Dr. Jen Shaw, vice president of Student Affairs. "It is through Mike's work that Saint Leo University was invited to participate—the only nongovernmental agency allowed to do so."
Through the Pasco County SART, a Memorandum of Understanding was created with east Pasco law enforcement agencies, Sunrise of Pasco County Domestic and Sexual Violence Center, and Pasco Kids First to provide a location on campus for the Sexual Assault Victims Exam (SAVE).
Previously, those who experienced sexual assault had to travel to the west side of the county to receive the medical exam. Now, the Pasco County Sheriff's Office, the Dade City and Zephyrhills police departments; the university; Sunrise of Pasco; and Pasco Kids First can obtain SAVE at a more convenient location.
Keeping Saint Leo's students, faculty, staff, and visitors safe and secure is the mission of University Safety. If you or a student needs assistance, call (352) 588-8432.