Events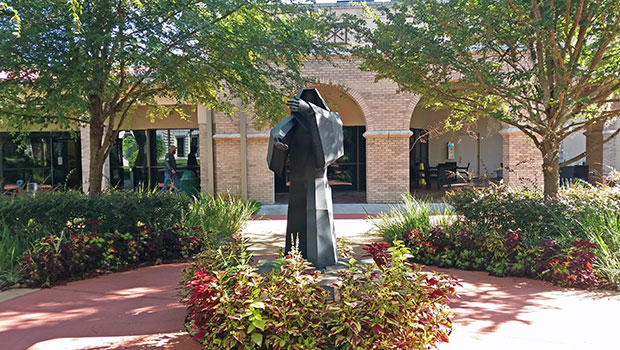 Published on February 14th, 2020 | by University Communications
0
Contest, celebration herald National Poetry Month in April
The Daniel A. Cannon Memorial Library and the Pasco Fine Arts Council will again celebrate National Poetry Month in April with The Jacaranda Poetry Celebration. The celebration is a poetry contest culminating in a reading and reception. The Jacaranda Poetry Celebration is open to all poets, with a modest entry fee.
The reading and reception will be held from 6:30 to 8 p.m., on Wednesday, April 1, at the Cannon Memorial Library. Awards (including cash prizes) will be announced at the Jacaranda Poetry Reading. You do not need to be present at the reading to win. Light refreshments will be served. The event is free and open to the public.
To enter the contest by mail:
Submit two copies of each poem; one with name, address, phone number and email address and one with no identifying information (for use by the judges).
Entries along with the submission fee with check payable to Pasco Fine Arts Council (PFAC) may be mailed to Pasco Fine Arts Council, P.O. 323, Elfers, FL 34680 or hand delivered to 4145 Fairford Drive, New Port Richey, FL.
To enter the contest online:
Email each poem (with no identifying information) as an attachment to pacart3@gmail.com with subject line: Jacaranda Contest
Include name, address, and phone number in your email message.
Payment to be made online via credit/debit card (indicate poet's name if different from name on card). Go to www.pascoarts.org, click on "More," then "Jacaranda Poetry Contest." The guidelines include:
Poems must be original and not previously published.
Poems must be typed and limited to one side of one page.
Entry fee is $5 per poem with a limit of three poems per person.
Deadline for submission is Wednesday, March 11.
All entries will be reviewed by a panel of professional judges.
Open readings are welcome on a space available basis (3-minute maximum per person). Contact janet.franks@saintleo.edu if interested in reading. For additional information please contact the Pasco Fine Arts Council at (727) 845-7322 or pacart3@gmail.com.