Athletics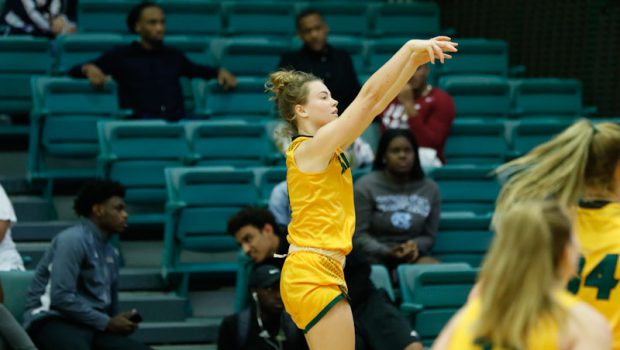 Published on February 24th, 2020 | by University Communications
0
Athletics — Week of February 24
It was a big weekend for the Lions with the women's basketball team making a dramatic comeback in its game against Lynn, while the men's basketball team also defeated the Fighting Knights with a strong second half. Both teams celebrated Senior Night at the Marion Bowman Activities Center.
Check out all the news at https://saintleolions.com/
Saint Leo offers camps
Saint Leo athletics and recreation offers camps for teams and individuals. For more information, go to saintleocamps.com. The department of athletics and recreation are currently offering nine different sport camps with full team camps, daily camps, and individual and specialized skill camps.
Follow your Lions!
Follow your favorite Saint Leo teams on social media! Visit the Saint Leo Athletics' social stream at www.SaintLeoLions.com, and be sure to follow us on Facebook at facebook.com/SaintLeoLions, and on Twitter and Instagram at SaintLeoLions.
Get Saint Leo Athletics scores sent to your phone!
Want score updates sent to your phone? Download the Saint Leo Athletics app in the Google Play Store or the iTunes store and select your favorite teams. You can receive updates on when games start, finish, or even when scores are posted.
RECENT RESULTS & UPCOMING EVENTS