News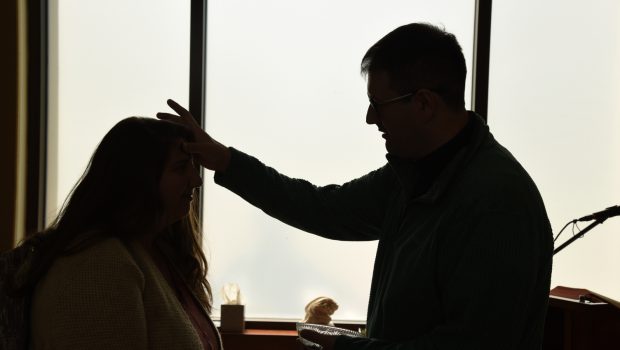 Published on February 13th, 2020 | by University Communications
0
Ash Wednesday observances set for University Campus, Abbey Church
The season of Lent begins on Ash Wednesday, February 26. This marks the beginning of the Catholic liturgical season consisting of 40 days of fasting, prayer, and penitence, leading to Easter and the celebration of Christ's resurrection.
Mass will be celebrated at 11:30 a.m. on Wednesday, February 26, and University Ministry will distribute ashes until 12:30 p.m. at Saint Jude Chapel near the Student Activities Building. In addition, Father Kyle Smith, university chaplain, and members of the University Ministry team will distribute ashes at 5 p.m. at the chapel.
The Saint Leo Abbey will celebrate Mass and distribute ashes at noon, February 26, in the Abbey Church, with Abbot Isaac Camacho, OSB, presiding. Ashes also will be distributed in the church from 1:30 to 4:30 p.m. in the Abbey Church.
During Lent, everyone is welcome to participate in prayer, fasting, and giving to those need, so that they may fully join in the celebration of the Resurrection of Christ at Easter. As a reminder, Ash Wednesday is one of only two days on the liturgical calendar (the other being Good Friday), when fasting and abstinence from eating meat are observed by Catholics and other Christians.
Before the fast, University Ministry will host a Fat Tuesday event at 7 p.m., Tuesday, February 25, at the Student Activities Building loggia. Enjoy some treats and other refreshments.