News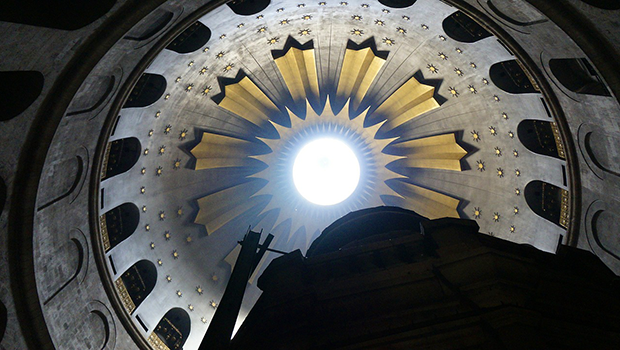 Published on November 25th, 2019 | by University Communications
0
Upcoming trip and course: Terrorism in Israel, May 15-23
Saint Leo University's Department of Public Safety Administration and Department of Criminal Justice, in association with Security Solutions International (SSI), is offering an exciting course held in Israel from May 15, to May 23, 2020. Saint Leo students may earn three undergraduate credits, three graduate credits, or a certification. Undergraduates can use CRM 300 as an elective, and graduate students can take CRJ 501 in place of CRJ 581/582/583 or 584. All graduate criminal justice students are encouraged to attend. Students from other disciplines are also welcome. No other colleges or universities provide this unique opportunity to see, through 60 study hours, how this small, young country has accomplished so much in the realm of security.
During the last two years, Israel has managed to stop nearly 95 percent of the terrorist attacks against it. Our participating students will get an inside look at the ways Israel's ports, airports, shopping malls, government buildings, critical infrastructure, schools, and stadiums are protected. Our group will meet some of the people responsible for keeping Israel safe. Students will also learn about suicide terror, vehicle-borne improvised explosive devices, and protecting VIPs and other high-profile targets. The aim of the program is to come away with ideas about how to harden targets in our own areas by observing Israeli techniques and translating them to fit our own vulnerabilities. Because terrorism changes more easily than does conventional military force, constant learning is required to keep ahead of threats.
There are a limited number of spaces available for this course; early registration is highly recommended. As mandated by university policy for all field trips, students will be required to summit a signed waiver to the university prior to being approved for the course. The full itinerary is online. To download the waiver, click here.
The cost for the tour experience in Israel is: $3,100 (for Saint Leo). The non-discounted rate is $3,400. This sum includes all lodging, meals, materials, and transportation. The only extra money needed overseas is for souvenirs, and the exchange rate (dollars for shekels) is very favorable for U.S. travelers. The attendee/student is responsible for his/her airfare, typically around $900 round-trip. Participants will all meet at the Newark Airport and fly to Israel as a group. Students wishing to take the trip/course for college credit (graduate and undergraduate) are also responsible for paying the current tuition rate for the course. Non-students or students who wish to take the course for certificate will pay $400 in lieu of tuition. If you would like more information, please contact Sullivan as soon as possible, as spots are limited. For more information, contact Sullivan at (352) 428-7778 or robert.sullivan02@saintleo.edu.