News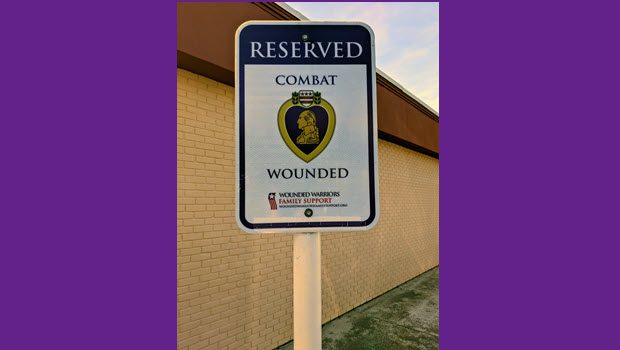 Published on November 4th, 2019 | by University Communications
0
Purple Heart parking reserved for wounded warriors on campus
With Veterans Day approaching, the Saint Leo community is reminded that there are two reserved Purple Heart parking spots near the Technology Innovation Institute and Initiatives (TI3) building. These spots are reserved only for Wounded Warrior/Purple Heart recipients.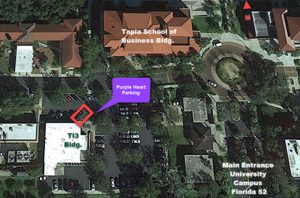 From the Wounded Warriors Family Support website:
There are an estimated 1.8 million Purple Heart recipients, combat wounded service members, who have transitioned back into civilian life. They have made great sacrifices to ensure our freedoms but often go unrecognized.
Wounded Warriors Family Support's founder, Colonel John Folsom, decided to change that. Wounded Warriors Family Support offers Combat Wounded Parking Signs, free of charge, to establishments as a way of honoring and recognizing these veterans.
Saint Leo University this month was recognized as the No. 1 Best College for Veterans by U.S. News & World Report. Help the university ensure that the Wounded Warrior members of the Saint Leo community continue to receive the honor they deserve by keeping these parking spots reserved specifically for them.
For more information, please contact Director of the Office of Military Affairs and Services Luke McClees Jr., (352) 588-8234 or ernest.mcclees@saintleo.edu or Mike D'Ambrosio, director of Campus Security and Safety, at (352) 588-8439 or vincent.dambrosio@saintleo.edu.