News
Published on September 11th, 2019 | by University Communications
0
Saint Leo community invited to aquaponics training – October 14 – 18
The Benedictine Sisters of Florida are hosting an aquaponics training from 9 a.m. to 5 p.m, October 14-18, 2019, at Holy Name Monastery. Aquaponics is the integration of animal and plant culture in an aquatic media. Water, rich in nutrients from the fish, flows to vegetable roots set on grow beds. The system can be used to grow food for family or more elaborate for selling. The classes are taught by Phil Reasons, a renowned expert in the field.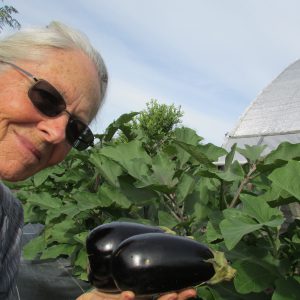 Sister Miriam, aquaponics program director for the Benedictine Sisters of Florida's system, began their program in 2014 raising tilapia fish and fresh vegetables. This is state-of-the-art farming is respectful of both the land and water using less than 3% of the water required by traditional farming methods. Visit the Benedictine Sisters of Florida website for more information.
The one-week workshop includes course materials, room with private bathroom, meals, snacks, and refreshments. The cost is $900 per person. Contact Sister Miriam at hnmdevelopment@saintleo.edu or (352) 588-8320 to register.