News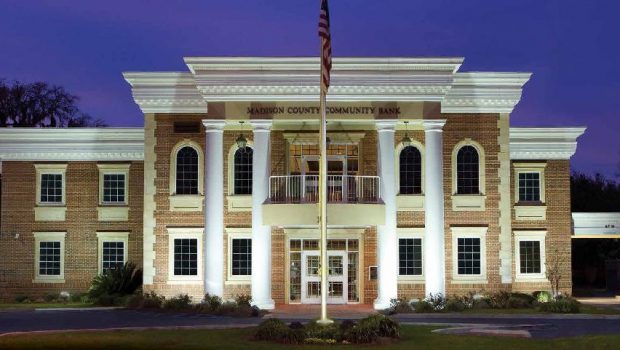 Published on September 19th, 2019 | by University Communications
0
Madison center signs preferred partnerships with two area businesses
Saint Leo University's Madison Education Center recently announced two partnerships. Saint Leo University-Madison has signed preferred partner agreements with Lafayette Nursing and Rehabilitation Center in Mayo, FL, and Madison County Community Bank in Madison, FL, to offer educational opportunities for the businesses' employees.
As a partner, Saint Leo University will offer a 10 percent tuition discount for qualified Lafayette Nursing and Rehabilitation Center and Madison County Community Bank employees. Saint Leo's Madison Education Center is at 126 S.W. Sumatra Ave., Suite A, Madison, FL 32304. It serves students from Madison, Jefferson, Suwanee, Hamilton, Lafayette, and Taylor counties.
Lafayette Nursing and Rehabilitation Center, located at 512 W. Main St., in Mayo, focuses not only on treating medical issues, but also on nurturing the overall mental and physical wellness of its residents.
Madison County Community Bank was founded in 1999 by area residents to provide a locally managed financial institution. The bank is at 301 E. Base St., Madison, FL 32340.
This partnership also will benefit Saint Leo students as it will provide networking opportunities for those students interested in medical and business careers, said Jessica Markham, director of the Madison Education Center.
Registration is taking place for all students for the Fall 2 Semester, which runs from October 14 through December 8. Spring 1 Semester begins January 13, 2020, and continues through March 8.
For more information, contact the Madison Education Center by email at madison@saintleo.edu or call (850) 973-3356.