Events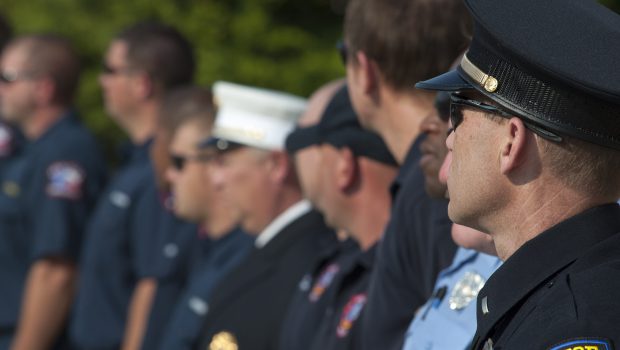 Published on September 18th, 2019 | by University Communications
0
Join in discussion of mental health, law enforcement issues at October 7 inauguration week event
At the intersection of law enforcement and mental health lies a broad array of challenges facing today's criminal justice professionals. Faculty, staff, students, and the community are invited to join the Criminal Justice Department for an evening of light refreshments and engaging conversation from expert panelists as they discuss current trends and future initiatives that will shape law enforcement's engagement when dealing with mental health issues.
As part of the festivities celebrating the inauguration of Saint Leo University's 10th president, Jeffrey D. Senese, the university will host a criminal justice discussion panel on Monday, October 7.
A reception will be held from 4 to 5:50 p.m. in the lobby of Kirk Hall. The panel discussion will follow from 6 to 8 p.m., in Selby Auditorium in Lewis Hall, just across from Kirk Hall. The event is free.
Panelists include: Pasco County Sheriff Chris Nocco; Dr. Christopher Cronin, professor of psychology; Dr. Moneque Walker-Pickett, Associate Department Chair of Criminal Justice and professor of criminal justice; Michelle Allen, instructor of criminal justice; and Kim Senger, who earned his bachelor's and master's degrees in social work from Saint Leo University has worked in collaboration with police departments, providing his knowledge of mental health issues with his specialization in youth and gang activities. The discussion will be moderated by Dr. Phillip Neely, department chair of undergraduate criminal justice, and Dr. Robert Diemer, director of graduate studies in public safety administration. University President Senese will open the session.
Topics include mental health systems; sociology issues and mental health; mental health issues in detention centers; mental health professionals and law enforcement and current and future trends in mental health and law enforcement.
According to the National Alliance on Mental Illness (NAMI), 43.8 million adults in the United States experience mental illness each year. Increasingly, law enforcement officials are encountering those with mental health issues.
RSVPs are requested. To RSVP, click here.
For more information or to request special accommodations, contact (352) 588-8487 or email Brenda "Nikki" Heister, special programs manager, Department of Public Safety Administration, at nikki.heister@saintleo.edu.
The views expressed during this event are those of the speaker/presenter and do not necessarily represent the views of the university.