HR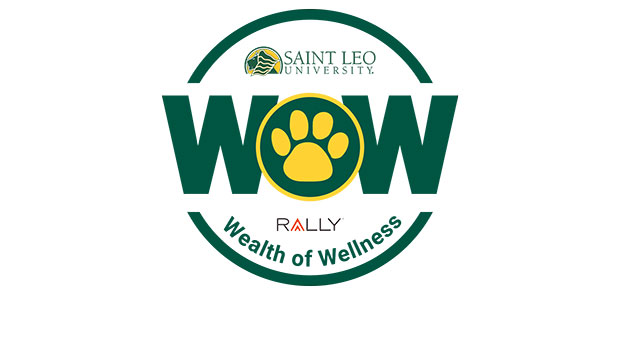 Published on September 10th, 2019 | by University Communications
0
A Wealth of Wellness— September 2019
The Benefits department presents A Wealth of Wellness for the month of September.
Featured webinar: "'If only': Coping with Regret" from 3 to 4 p.m. ET/noon to 1 p.m. PT, on Thursday, September 26. Register >>
Monthly Awareness: National Suicide Prevention Awareness Read the article >>
Featured video: "Suicide—Having the Conversation" View >>
__________
September Wellness Events: We have plenty of Rally-eligible events for you!
Events and webinars listed below are worth $10 in Rally "onsite event" credit, unless otherwise noted. Rally events attended in September should be credited to your Rally portal account by Friday, November 1. Please note: One Rally incentive per person per event. Attending two sessions of the same event will not result in double Rally rewards.
Wellness events coming up soon:
Walgreens Flu Clinic from 12:30 to 1 p.m. and Flu Shots from 1 to 3 p.m. on Tuesday, October 1, in the Greenfelder-Denlinger Boardrooms in the Student Community Center at University Campus. Event is first come, first served. Note: Rally dollars will be awarded for attendance at the flu clinic, not for receiving the flu shot only.
Biometric Screenings (During the annual Health Fair—details to come) from 9 a.m. to 3 p.m. on Friday, October 18, at Channelside in Tampa or 10 a.m. to 3 p.m. Friday, October 25 at University Campus. Register through your Quest Diagnostics account >> or contact wellness.benefits@saintleo.edu to schedule an appointment.
Onsite Workshop: Retirement Income Strategies for Women by AIG/Valic from 10:30 to 11:30 a.m. or 1 to 2 p.m. on Wednesday, October 30, in TECO Hall in the Tapia School of Business building at University Campus. Registration link coming soon.
Mammogram Bus from 10 a.m. to 2 p.m. on Friday, November 1, at University Campus. Register for a mammogram during the Health Fair at Channelside (October 18) or University Campus (October 25).
Complete your annual retirement account review with Financial Advisor Dan Stamey. Rally points available for meetings held from September 1, 2019, to February 28, 2020 (Rally credit for one meeting per employee). Schedule a meeting >> or call Dan Stamey directly at (813) 269-3362 to set up an appointment
_______
403b Increase Campaign Raffle! September 1 to October 24 (Not Rally reward eligible)
All full- and part-time employees enrolled in the 403b retirement plan who actively increase their plan contribution between September 1 and October 24, 2019, will be entered into a special AIG/Valic raffle. The winner will be announced at the Women's Retirement Workshop on October 30 and in our Wealth of Wellness for the month of November.
_______
Trying to wake up early?
If getting out of bed is the most difficult part of your day and you keep promising yourself that soon you will become a morning person, we have seven tricks that will help you keep that promise:
Get an accountability partner: Ask a friend to keep you honest to this new commitment by giving you a wake-up call every morning.
Wake up progressively earlier: Try to wake up 15 minutes earlier every day until your body adjusts to the change.
Drink a glass of water: Drinking water will make you feel more alert. Keep two glasses of water by your bed—one to sip on overnight and the other to drink first thing in the morning.
Make your bed: If you make your bed each morning you will subconsciously resist the temptation to go back to bed, because returning to bed means undoing your hard work and having to do it again.
Take a cold shower: Warm water can make you sleepier, so give yourself a blast of cold water for 30 seconds and you will wake up yourself up very effectively.
Listen to music: While you are in the shower, play your favorite music to help you multitask.
Keep the same schedule on weekends: It will be natural for your body to try to sleep in on Saturday and Sunday, but if you keep your wake-up time the same every day of the week, you will help your body create a natural rhythm.
_________
Have you heard about myStrength?
The myStrength web-based platform and mobile app was created to help people who struggle with behavioral health issues like depression, anxiety, or the disabling effect of overusing drugs or alcohol.
myStrength offers a variety of programs, activities, and tools to help users with focus areas such as:
managing depression
controlling anxiety
reducing stress
mindfulness and meditation
balancing intense emotions
pregnancy and early parenting
improving sleep
managing chronic pain
drug and alcohol recovery
opioid recovery
In addition, after your first month on myStrength, you will receive Quick Tip emails once a week. Below is an example of a myStrength Quick Tip email.
Think Positive
It may seem impossible to control the kinds of thoughts you have. When something bad happens, negative thoughts flood your mind. You may feel swept away! myStrength can help you learn to calm the flood. Below are four tricks many people find helpful for negative thoughts.
Declare it Done – Stop the cycle of negativity by giving yourself a direct order. Saying "STOP" out loud can be very powerful.
Change it Up – Distract yourself with an activity that takes focus. Clip coupons, mow the lawn, go for a walk, make a shopping list.
Swap it Out – Replace each negative thought with two positive ones.
Write it Down – This works well for worries. With the worry on paper, you are free to "toss it" from your mind.
These skills may be hard at first. Remember, change is a process. With myStrength, you can work at your own pace, whenever and however you want. Try picking one of these skills to practice regularly. See how you feel after a few weeks!
myStrength is a partner of Aetna Resources for Living and is free to Saint Leo University employees. To learn more about what myStrength has to offer, visit www.myStrength.com and create your account using the access code ICUBA.
______
Contact Resources for Living
Keep in mind, you have generous resources for behavioral, mental, physical, and daily living health through the Employee Assistance Program (EAP). This is a free benefit provided to you by Saint Leo University through Aetna's Resources for Living. To access EAP services, call (877) 398-5816 and select Option 1 for EAP or visit www.resourcesforliving.com and use username "ICUBA" and password "8773985816." If you have questions, please contact wellness.benefits@saintleo.edu.