News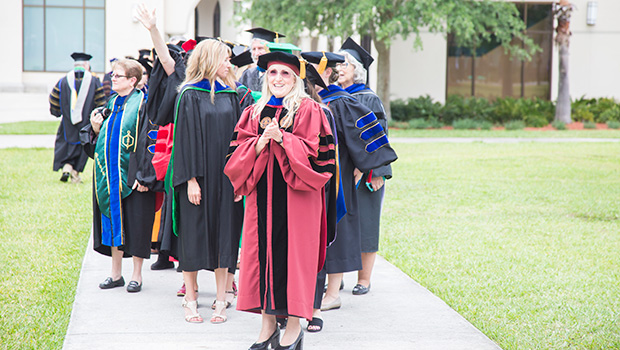 Published on August 26th, 2019 | by University Communications
0
Deadline approaching for faculty to order Inauguration regalia
Faculty and cabinet members who would like to rent regalia for the 2019 Inauguration should contact Maureen Tarpey at the Campus Bookstore by Monday, September 16, via email at maureen.tarpey@saintleo.edu. The bookstore will need the following information completed no later than Monday, September 16.
Information required at the time of rental reservation is:
Name
Gender
Weight
Cap size (One Size Fits All or XL)
Height
Degree
Subject of degree
College or university where you received your degree
City/state of that college or university
Faculty renting regalia are responsible for rental charges at the time regalia is picked up. Rental fees are below.
ClassRental™ Unit: includes Cap, Gown & Tassel
Description
Retail
Associate
$31
Bachelor
$31
Master
$33
Doctor (Black w/Black Velvet)
$38
ClassRental™ Components
Description
Retail
Gown Only – Associate
$24
Gown Only – Bachelor
$24
Gown Only – Master
$26
Gown Only – Doctor (Black w/Black Velvet)
$31
Cap Only – ClassRental™ (Size S, M, L, XL)
$2
Cap Only – Keep-Your-Cap "SureFit™" (One size fits most) and XL
$7
Tassel
$6
Hood Only – Associate
$26
Hood Only – Bachelor
$29
Hood Only – Master
$32
Hood Only – Doctor
$37
8 Sided ClassRental™ Tam w/o Tassel*
$32
8 Sided ClassRental™ Tam w/Gold Silk Doctor Tassel* attached
$37
Keeper Tam* (Black eight-sided, Sure-Fit™ and XL only)
$26