News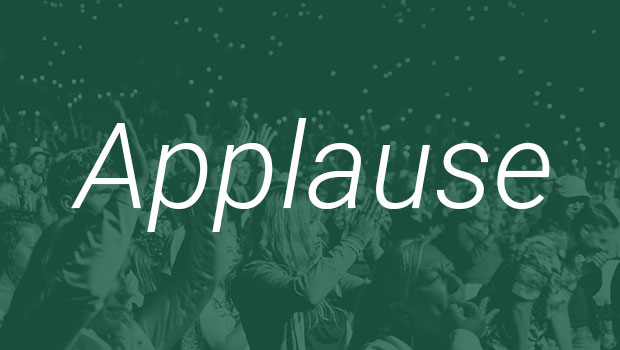 Published on August 1st, 2019 | by University Communications
0
Applause
Applause, a monthly feature, celebrates the successes of Saint Leo University faculty and staff. If you would like to submit an accomplishment, please send details to news@saintleo.edu. Highlights may include external leadership appointments, awards, and notable presentation opportunities.
Dr. Fern Aefsky, director of graduate studies in education, was elected president of the state organization Florida Association of Professors of Educational Leadership (FAPEL). She is hosting the statewide fall conference at University Campus on Monday, October 14.
Steve Kistulentz, associate professor of English and director of the university's Master of Arts program in creative writing, will be one of the 10 artists featured in a panel discussion called "Conversations in Art + Innovation: Creative Pinellas 2019 Professional Artist Grantees" on Thursday, August 15, at 7 p.m., at the Creative Pinellas Gallery, 12211 Walsingham Road. He was awarded a $5,000 grant from the organization in recognition of his accomplishments as an author.
Susan Martin, acting associate vice president of Human Resources, was selected for Leadership Pasco's Class of 2020. The program fosters an issues-oriented learning environment for leaders and the citizens of Pasco County in order to encourage an exchange of ideas and generate enthusiasm for community growth and development. This group will be visiting University Campus on Thursday, September 19.
Marissa McLargin, Language Studies and the Arts faculty member, presented an academic paper at the Popular Culture Association national conference and chaired a session on Gender & Media in Washington, DC in late April. Earlier in April, she was the featured poet at Ferris State University's Literature in Person for National Poetry Month. She taught poetry and creative writing students during the day, and in the evening, presented and performed her own written and spoken word.
Gianna Russo, assistant professor of English and creative writing, will release her new book One House Down, a new collection of poetry published by Madville Publishing, this fall. The university will support her accomplishment with a launch party to be scheduled at University Campus. Also, Dr. Mary Spoto has named Russo the inaugural poet-in-residence of the creative magazine REBUS, published each fall by the College of Arts and Sciences to feature contributions by faculty and outside contributors. Russo will review creative submissions and raise the visibility of REBUS within the university community and beyond to other readers.