News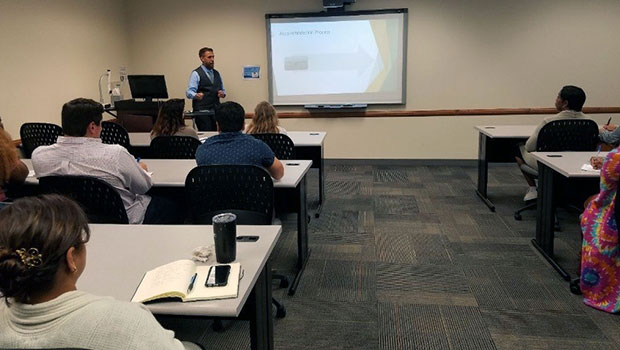 Published on August 9th, 2019 | by University Communications
0
Accessibility training provided for University Campus, center staff
Saint Leo strives to be welcoming to all our students, whatever their needs. New Director of Accessibility Services Mike Bailey has made professional development for the university community a focus of his office since he joined the university in April. In just a few months, Accessibility Services has provided more than 20 sessions aimed at helping faculty, staff, and the student community offer an inclusive and supportive learning environment for individuals with disabilities.
"It's about spreading awareness and helping people develop skills," Bailey said. "We have such a compassionate and dedicated community at Saint Leo and it's our job to give them the right tools to support every learner."
With faculty, students, and staff located throughout the country, it can be a challenge. Accessibility Services has provided support at University Campus, virtually, and face-to-face in Tampa and Jacksonville, so far. "We're going to meet everybody where they are and in the ways they most need," Bailey said. "If we're going to ask people to be creative to support unique learners, it's our job to lead by example."
As the fall semester begins, the Office of Accessibility Services will continue to offer customized professional development to faculty and staff throughout the university. Contact Mike Bailey at michael.bailey02@saintleo.edu to learn more or to schedule a session.