News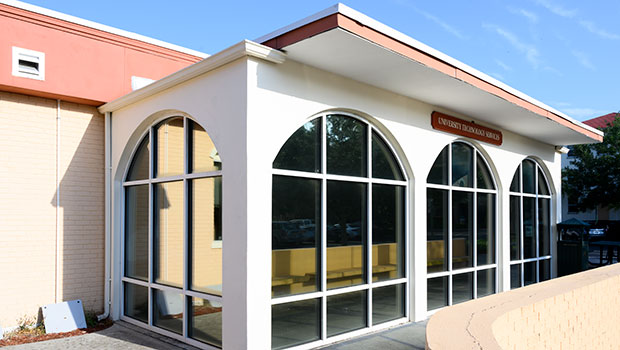 Published on May 13th, 2019 | by University Communications
0
Saint Leo welcomes new chief information officer
Saint Leo University is pleased to welcome Thomas Hull as chief information officer, effective June 17. In his role, Hull will be responsible for the leadership and management of University Technology Services (UTS) operations.
Hull brings more than 25 years of experience in the information technology industry to the position, coming to Saint Leo from CUNY Queens College (NY) where he was chief information officer. There he was responsible for all information technology, cyber innovation labs, and new IEEE/ACM (Institute of Electrical and Electronics Engineers and the Association for Computing Machinery) chapters.
Prior to this role, he was one of the four founding leaders to start Florida Polytechnic University in Lakeland, FL. There he developed and implemented a plan for the university's technology that reflected its cutting-edge teaching, learning, and research environments. During his time there, he was able to create partnership agreements with 74 corporate and government entities as a model of real-world applications and experience for the university's students.
Hull has served as chief information officer for three universities in his career, including Pace University (NY) and Virginia Commonwealth University (VA). His background includes strategic technology planning for IBM, where he was executive director for IBM Global Services. He held a similar post at the U.S. Department of Defense, where he worked on a strategic technology plan for the Pentagon. He also consulted at the Cornell Theory Center (NY), Pennsylvania State University, Columbia University (NY), MIT (MA), Cambridge Technology Partners (MA), and OEC (OH).
Hull holds a master's degree in computer engineering from Syracuse University (NY). He earned his bachelor's degree in computer science from the State University of New York. Hull is working on his doctoral degree in computer science and information technology.