News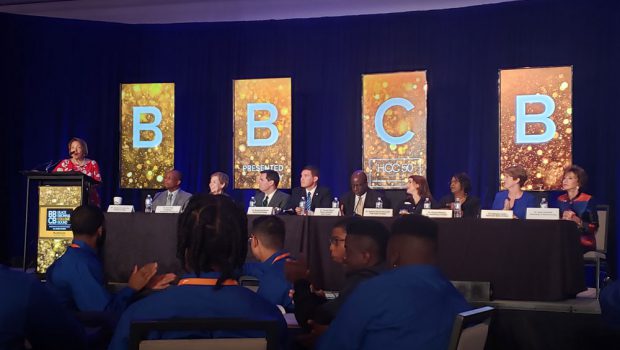 Published on March 8th, 2019 | by University Communications
0
Saint Leo Takes Part in Black Brown & College Bound Summit 2019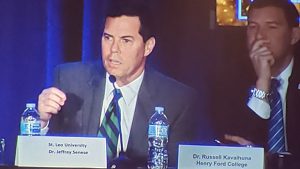 Empowering African-American and Latino male college students was the goal of the annual Black Brown & College Bound Summit, which was held in Tampa from March 7 to March 9.
Dr. Jerry Sue Thornton, president emeritus of Cuyahoga Community College, on Friday served as moderator for a presidents' panel, which featured Dr. Jeffrey D. Senese representing Saint Leo, as well as other university and state college presidents. Edson O'Neale, director of Student Activities, and Dr. Phillip Neely, chair of undergraduate criminal justice, accompanied five students to this year's BBCB Summit. Saint Leo served as a co-sponsor of the event.
Black Brown & College Bound addresses the national problem of a lack of student success in the areas of persistence, retention, and graduation for all students and, in particular, African-American and Latino males.
Special speakers for the summit were James Brown, host for the CBS Television Network's NFL pregame show, The NFL Today, and John Quiñones, ABC News and 20/20 correspondent and anchor.