Events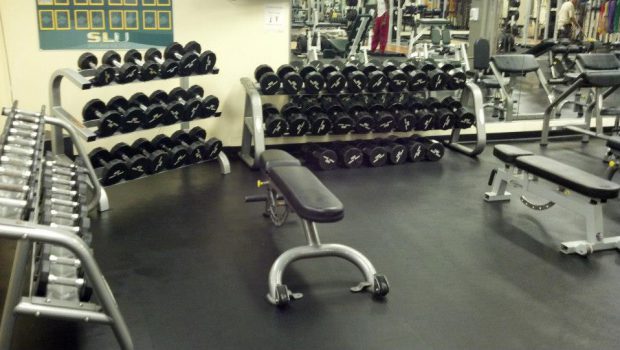 Published on January 16th, 2019 | by University Communications
0
Workout Buddy program, intramural sports accepting participants
Students, faculty, and staff, have you ever wanted to start a fitness routine? Do you need the motivation to continue your current routine? Working out with a friend may help!
The Saint Leo recreation department is continuing the Workout Buddy program. Participants will be connected with staff members in the Fitness Center and become "workout buddies." Together, they will complete a scheduled workout routine.
Additionally, registration for intramural basketball and bowling is now open. Bowling will be held at 9 p.m. on Wednesday nights from January 16 through January 30 at Pin Chasers, 6816 Gall Blvd., Zephyrhills, FL 33542. It is free to the first 50 students who sign up online. Basketball will be on Tuesdays and Thursdays starting on January 22. The men's league will be on Tuesdays, and the co-rec league will be on Thursdays.
To sign up for intramural bowling and basketball, click here.
Pool Hours
Monday through Friday, 11 a.m. to 3 p.m.
Saturday and Sunday, noon to 4 p.m.
Lakefront Hours
Saturday and Sunday, noon to 4 p.m.
Fitness Center
Monday though Thursday, 11 a.m. to 11 p.m.
Fridays, 11 a.m. to 7 p.m.
Saturday and Sunday, noon to 5 p.m.
Group Exercise
Step and Sculpted: Tuesday/ Thursday 5 – 6 p.m
Butts and Guts: Tuesday/Thursday 6 – 7 p.m
Yoga in Kirk Hall: Monday/ Wednesday 5:15 – 6:15 p.m