News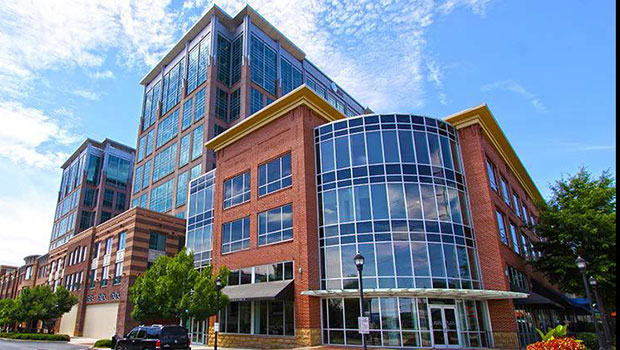 Published on January 2nd, 2019 | by University Communications
0
Saint Leo opens new Atlanta center in Buckhead area
Saint Leo University will open its newest education center today, Wednesday, January 2, in beautiful Atlanta!
Classes begin Monday, January 7, at the new location at 2450 Piedmont Road N.E., Atlanta, GA 30324. Saint Leo's center in Morrow and Marietta, GA ceased operations on December 14, and students, staff, and faculty will transfer to the new Atlanta site.
"As a result of relocating, Saint Leo will have to opportunity to offer our students a wider variety of academic programs, state-of-art technology, and a higher level of security," said Mary Estes, Atlanta area director (Atlanta and Gwinnett centers). "The new Atlanta center is more than double the size of our former Atlanta centers [in Morrow and Marietta]."
The Saint Leo University Atlanta Education Center is in the "heart of Buckhead" at Lindbergh City Center. Saint Leo occupies the entire second floor with more than 23,000 square feet. "Our initial plan is to develop eight classrooms with the potential of developing six more in the future," Estes said.
Administration for the new center, in addition to Estes, includes: NaTanya Dowell – associate director; Porsha Stallworth – assistant director of advising; Shawna Cohen – assistant director of admissions; Sherrod Kimble assistant director of admissions; Amber Rhodes – staff assistant; Kimbert Frye – Video Teaching and Teleconferencing (VTT) coordinator; and Serge Remy – VTT coordinator.
For more information, email atlanta@saintleo.edu or call (770) 425-5031.