News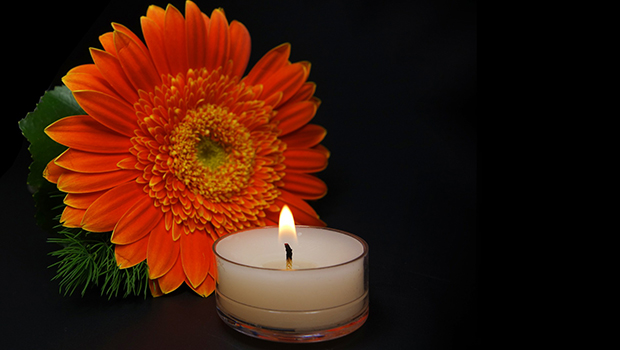 Published on January 17th, 2019 | by University Communications
0
In memoriam
Please keep these families in your thoughts and prayers during this difficult time.
---
Rudolph Petorelli
The Saint Leo University community mourns the loss of Rudolph Petorelli, father of Dr. Diane Ball, assistant vice president of accreditation. Mr. Petorelli, 87, of Orlando, FL, passed away on January 14.
A memorial service was held on Friday, January 18. Visit this site to send a note to the family.
---

Malinda Anderson
The Saint Leo University community mourns the loss of Malinda Anderson, mother of Michelle Anderson, a staff member at the Gwinnett Education Center.
In lieu of flowers, the family requests that contributions be made to the "Emory Alzheimer's Disease Research Center" c/o Natalie Zeller at 1762 Clifton Road, NE Suite 1400, Atlanta, Georgia 30322.
---

Gwendolyn McGill Jackson and Salvatore DiSi
The Saint Leo University community mourns the loss of Gwendolyn McGill Jackson, mother of Tamara DiSi, graduate outreach program administrator in the College of Education and Social Services.
Mrs. Jackson, 88, passed away peacefully on December 29, 2018, in Fort Lauderdale, FL. She is survived by her husband Ira Berg; her sons, Randy Jackson (Fran) and Jeff Jackson (Barb); daughters, Terri Stoleson (Spencer) and Tamara Di Si; brothers, Bill McGill (Linda) and Dean McGill (Maureen); eighteen grandchildren, and twelve great grandchildren.
Donations may be made in Gwen's name to a hospice organization. A Celebration of Life gathering was held this past weekend.
Tamara DiSi also lost her ex-husband of 20 years and father of her three children Salvatore DiSi. He passed away at the age of 62 on January 10, 2019, in Brooksville, FL.
Donations in Sal's name may be made to the Helping Hands Ministry at his church. A Celebration of Life service will be held on Saturday, January 25, at 1 p.m. at the Calvary Chapel Worship Center, 6825 Trouble Creek Rd., New Port Richey, FL 34653.
---
If you have an in memoriam announcement to share, please send details to news@saintleo.edu. Please note that written permission from the employee's family or the employee is needed before any announcements can be shared with the university community.