News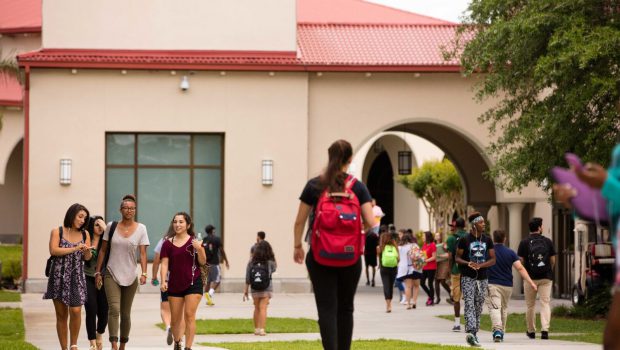 Published on October 17th, 2018 | by University Communications
0
Career Services recap: JCPenney Suit Up helps Saint Leo students
Last month, Career Services hosted a professional development opportunity for our Saint Leo students. Career Services partnered with JCPenney at the Shops at Wiregrass and the University of South Florida for Saint Leo's first JCPenney Suit Up event.
Overall, the event was a huge success with a combined total of 300 students in attendance, with more than 80 Saint Leo students.
During this event students and alumni received 40 percent off vouchers to use during the event to shop for professional career dress apparel. We want to thank JCPenney for its generosity and support for Saint Leo students. Additionally, thank you to faculty and staff who volunteered and contributed to the overall success. A special thanks to Susan Foster, Brandy Pollicita, Beverley DiGiacobbe, Pam Blair, and Nicole Baum for lending a hand during the event.
We cannot express how excited we are to collaborate with our local and community partners to aid in the success of our students. After the event, several students wrote to Career Services expressing their gratitude for the event as they were able to purchase quality attire at an affordable price.
We are very excited to announce that we will be continuing this event and will participate in another suit-up event in the spring.
In the meantime, visit Career Services' Handshake Hub located on the Career Services website to check out the most current list of career and professional development events.
Thank you,
Career Services