Events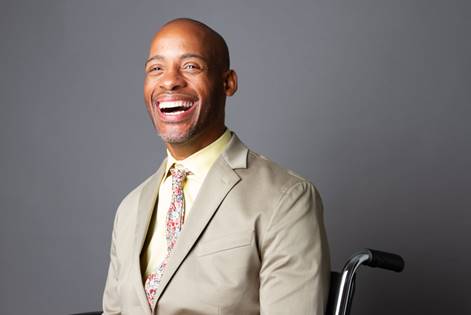 Published on October 11th, 2018 | by University Communications
0
Guest speaker addresses 'Embracing and revealing the potential within,' October 15
Accessibility Services, Multicultural and International Services (MISO), Student Activities, and the Campus Activities Board invite faculty, students, staff, and the Saint Leo community to Embracing and Revealing the Potential Within, presented by Christopher Coleman. This event, which is a celebration of Disability Employment Awareness Month, takes place at 6 p.m. on Monday, October 15, in the Student Community Center, Greenfelder-Denlinger Boardrooms A and B at University Campus. The presentation will last 45 minutes, and there will be 15 to 20 minutes of questions and answers afterward.
Individuals will learn that their determination, character, and passion are the keys to unlocking the doors to an education that leads to a successful career. Coleman will help individuals to realize the hidden potential that exists in all of us, no matter what your disability may be.
In Coleman's message, you will discover:
Your degree of freedom is equivalent to your level of education;
Education is not an obligation, it is an opportunity; and,
The potential within is the key to unlocking doors of opportunity.
About Christopher Coleman
Christopher Coleman was pronounced dead at birth. After coming back to life, he was diagnosed as mentally and physically disabled. Doctors said that he would live his life confined to a bed, wheelchair, and his own body. Forty-five years later, he has a bachelor of science degree in technical and professional communications, a certification in Diversity and Inclusion, a certification in human behavior, and a certification in life coaching. He is the founder and CEO of Unconfined Life Institute. In 2013, he published his first book and in 2016, he published a memoir of his personal journey toward freedom. For 20 years, he has spoken to many Christian organizations, schools, disabled communities, corporations, and civic groups around the world.
To learn more about Coleman and Unconfined Life Institute, please visit http://unconfinedlife.com.
For more information about the event, please contact miso@saintleo.edu or (352) 588-8442.
The views expressed during this event are those of the speaker/presenter and do not necessarily represent the views of the university.