News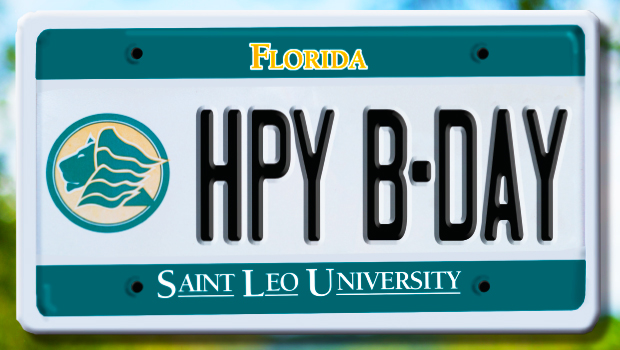 Published on September 8th, 2018 | by University Communications
0
Ride with pride, get your Saint Leo license plate
If you're due to renew your Florida vehicle registration, consider upgrading to a Saint Leo University license plate.
The Lions Pride license plate, featuring the Saint Leo lion, is a great way to show your pride wherever you go! Best of all, proceeds from each purchase will go to help fund Saint Leo University student scholarships.
Saint Leo is proud to offer the Lions Pride license plate through the Florida Department of Highway Safety and Motor Vehicles. Each plate costs an additional $25 on top of your registration fees.
Learn more about how you can purchase a Lions Pride plate »