News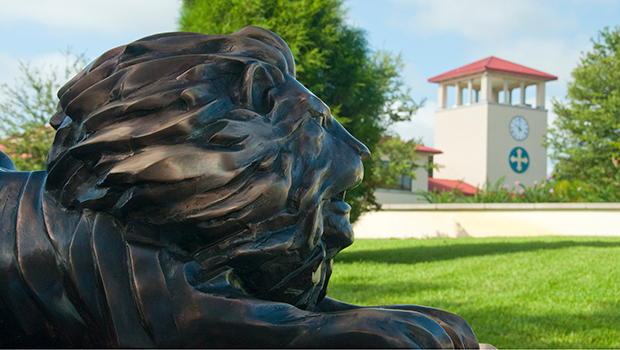 Published on April 11th, 2018 | by University Communications
0
Leadership Saint Leo Class of 2018 announced
The 14th cohort of Leadership Saint Leo began the program earlier this year. Leadership Saint Leo began in 2005 to expand leadership capacity, build culture, and create a common leadership lexicon across the university, including its education centers and online offices.
Saint Leo's program is conducted by CODA Partners Inc., a professional services firm based in Gulfport and Dade City. Its principal partners are Jim Sartain and Kathy Davanzo, who have collaborated to design and provide leadership development programs for more than 25 years.
The Leadership Saint Leo Class of 2018 includes: Charlene Cofield, associate director, Chesapeake Education Center; Elainne Feeney, director of Student Financial Aid; Jennifer Martell, assistant controller; Moneque Walker-Picket, associate professor of criminal justice; Amanda Ross, payroll manager; Jessica Markham, director, Lake City Education Center; Colleen McIlroy, lead learning designer; Dawn Boltin, assistant athletic director; Kristen Nash, assistant director of Residence Life; Melinda Carver, interim director of program approval, School of Education and Social Services; Rafael Rosado-Ortiz, chair/assistant professor of health care management; Sharon Scruggs, human resources manager; Nancy (Laura) Cheek, Saint Leo WorldWide Career Services advisor; Lan Pham, associate director, Gwinnett Education Center; and Cyrus Brown, executive director of University Public Safety.
Please congratulate and support the members of the Leadership Class of 2018 as they study and move through the program toward graduation!