Events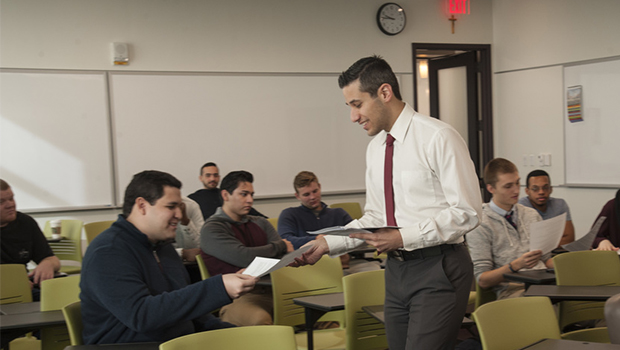 Published on February 27th, 2018 | by University Communications
0
Meet Your Faculty series presents Frank Orlando
The Daniel A. Cannon Memorial Library will host the third installment of the Meet Your Faculty series at 2 p.m. on Tuesday, March 20, in the browsing area of library. The featured faculty member for this event is Frank Orlando, director of the Saint Leo University Polling Institute and a political scientist.
Orlando is an instructor of political science at Saint Leo University. He holds degrees in political science and geography from Michigan State (BA) and political science from Duke University (MA). His research focuses on American national institutions and the impact of social media on mass behavior. He teaches courses on American politics, behavior, and political methodology.
During his talk, entitled "The Challenges of Creating an Informed Citizenry in the 21st Century," Orlando will reflect on his early influences, his scholarly journey, and his own grappling with being an informed citizen in today's world.
There will be time at the end of the talk for questions and answers, at which time we hope the audience will remain and will ask Orlando to expand upon his current research and his motivations for becoming a political scientist.
"Based on the fact that we think we have a pretty fantastic faculty, we wanted to present them in a way that would allow students, and other Saint Leo community members who might not have them for classes, to get a sense of who they are as people [and not just academics], where they came from, and how their particular interests came to be what they are," said Brent Short, director of Library Services, about the Meet the Faculty series.
This event is open to the public, and the next session will be scheduled in April.
For more information, contact Brent Short at (352) 588-8260 or brent.short@saintleo.edu or Carol Ann Moon, outreach librarian, at (352) 588-8261 or carol.moon@saintleo.edu.
The views expressed during this event are those of the speaker/presenter and do not necessarily represent the views of the university.