Events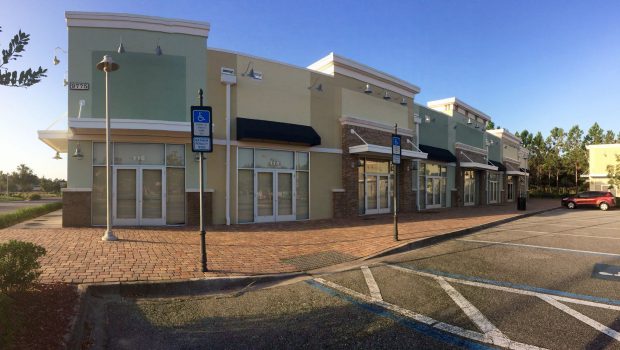 Published on February 27th, 2018 | by University Communications
0
Grand opening for Jacksonville Education Center set for March 10
Faculty and staff as well as the public are invited to the grand opening of Saint Leo University's Jacksonville Education Center, which is scheduled for 1 to 3 p.m., Saturday, March 10, in the Oakleaf Town Center.
There will be fun for f
amilies as the grand opening will include entertainment, food, inflatable games, a photo booth, games, and crafts.
The new teaching location occupies a stand-alone, 8,400-square-foot outparcel space near The Home Depot at 9775 Crosshill Blvd., Jacksonville, FL 32222. The Oakleaf Town Center is an open-air regional shopping center that is convenient to those in the Naval Air Station Jacksonville, Orange Park, and Middleburg areas.
University representatives will welcome guests, students, alumni, faculty, and staff to the event, and the Clay County Chamber of Commerce will host the official ribbon-cutting ceremony for the university's newest location.
Saint Leo's Jacksonville Education Center offers associate and bachelor's degrees. Degrees include bachelor's degrees in accounting, criminal justice, human services, elementary and middle grades education, business administration, psychology, computer information systems, and health care management.
The Jacksonville Education Center offers Saint Leo students access to five classrooms, administrative staff, and a computer lab, as well as Saint Leo's online library collection, online tutoring, and personalized career services.
Registration or RSVP is requested. For more information or special accommodations, please contact the Jackson Education Center, at (904) 771-7825, or by email at jacksonville@saintleo.edu.
Register for this event now at https://www.saintleo.edu/jax.
Summer 1 Semester begins April 30 and ends June 24. Registration is now taking place for those classes. For more information, go to Saint Leo University-Jacksonville.