News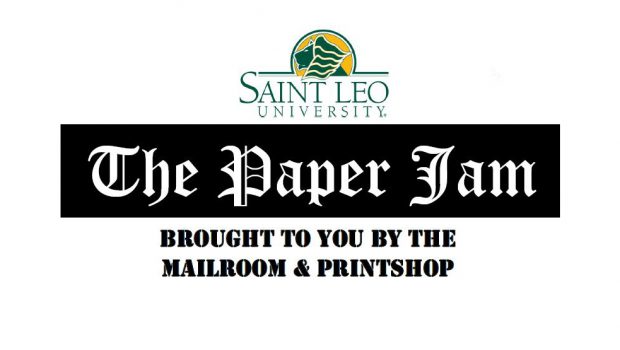 Published on January 29th, 2018 | by University Communications
0
The Paper Jam, Volume 1, Issue 1
Saint Leo University's Printing and Duplicating Department functions to support faculty, staff, administrators, University organizations, and students. Quality printed materials and binding/finishing services are offered at an economical cost. There are many ways to save time and money while using your computer, printer, and using the PrintShop.
Saint Leo University's Mailroom strives to provide the campus community with cost effective and efficient mailing/shipping services in compliance with all courier rules and regulations. The Mailroom provides high-quality customer service to meet and exceed all mailing needs.
Read the first issue of the monthly newsletter, The Paper Jam, to learn more about their services and money-saving tips.