Events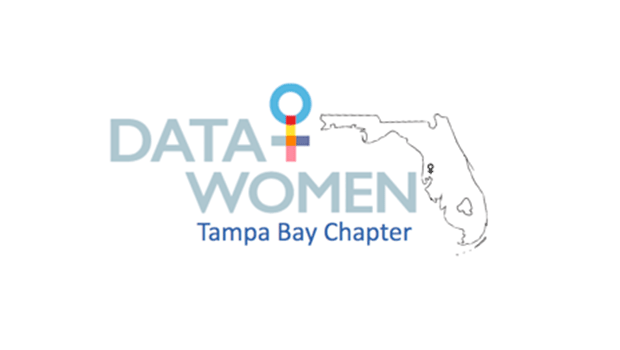 Published on January 21st, 2018 | by University Communications
0
Data + Women of Tampa Bay: An Unexpected Journey
The School of Arts and Sciences and Data + Women of Tampa Bay present An Unexpected Journey, an interactive panel discussion about women in data science, starting at 3:30 p.m. on Thursday, February 15. All are welcome to this free event, and it will take place in Selby Auditorium at University Campus.
An Unexpected Journey is an interactive panel discussion about women in data science, featuring four data analysts from Saint Leo University. While these four women work in the data science field, their experiences, qualifications, and reasons for pursuing data science differ. Through these women's stories, this panel seeks to explore why women from all backgrounds should engage in data science, as well as examine the hurdles women face in pursuing a career in this field. It is a celebration of sisterhood and breaking down barriers.
Maridelys Detres, PhD, is a senior course analyst at Saint Leo University. She has a doctorate in Public Health from the University of South Florida. Dr. Detres has 21 years of experience in research, data analysis, and evaluation focusing on using data to inform and develop community partnerships. Her experience working as a mental health researcher at the University of South Florida and as a data analyst and QI manager at the Healthy Start Coalition of Pinellas equipped her with analytic skills and the ability to translate data into action for multiple stakeholders.
Amanda J. Forrester is a special projects manager/analyst for the School of Arts and Sciences at Saint Leo University and an MFA candidate at the University of Tampa. She joined the Saint Leo University staff in 2012 after several years in public education administration. Amanda's poems have appeared in the Sandhill Review. She teaches poetry workshops for the Pasco Fine Arts Council and serves on the board of YellowJacket Press.
Heather Johnson is an assistant director of program approval at Saint Leo University. She earned a Bachelor of Arts in sociology and a Master of Business Administration from Saint Leo University. As a student, she fell in love with the university and never really left. She has served in multiple capacities from student services to assessment. Her research interests lie at the intersection of equity and accountability in higher education. Using her data analytics skills and social science background, she assists faculty in creating a more inclusive and engaging educational environment.
Nirmal Makani is a marketing data analyst at Saint Leo University. She earned a dual Master of Science in management information systems and marketing from the University of South Florida. Prior to joining Saint Leo, she worked as a research analyst at Moffitt Research Center. Her focus includes querying and manipulating data to facilitate decision making and derive actionable business insights.
Admission is free, and all are welcome!
For more information, contact Megan Orendorf at (352) 588-8401 or by email at jennifer.orendorf@saintleo.edu.
The views expressed during this event are those of the speaker/presenter and do not necessarily represent the views of the university.