Athletics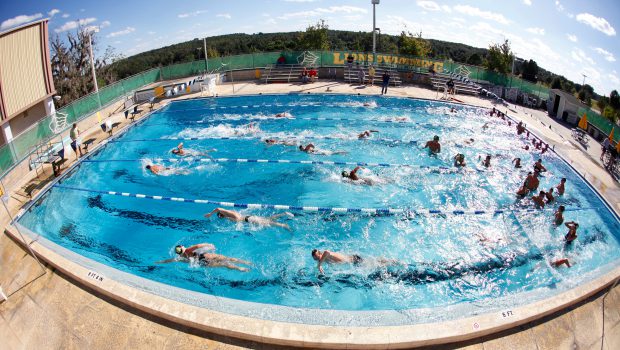 Published on March 20th, 2017 | by University Communications
0
Lions Swim School starts next week!
The Saint Leo Lions Swim School starts next week with swimming lesson programs for children ages 4-13. Children are grouped by ability, and will move up as their skills improve. Instruction will be provided by the Saint Leo swimming coaching staff, as well as members of the Saint Leo swim teams.
Classes will meet on Tuesdays and Thursdays for three weeks, starting Tuesday, March 28, through Thursday, April 13. Groups will meet in two different sessions: 5-5:30 p.m. and 5:45-6:15 p.m. All lessons will be held in the Marion Bowman Aquatic Center.
You can register by visiting www.SaintLeoCamps.com; then click on the link for Saint Leo swim camps. For more information, please contact Annie Bengry, assistant swim coach, at ann.bengry@saintleo.edu or (352) 588-7301.
For the latest news, updates, and information on the Saint Leo swimming teams visit www.saintleolions.com. Fans can also stay up-to-date on the latest Lions news by following Saint Leo Athletics on Facebook, Twitter, Instagram, and YouTube.