Events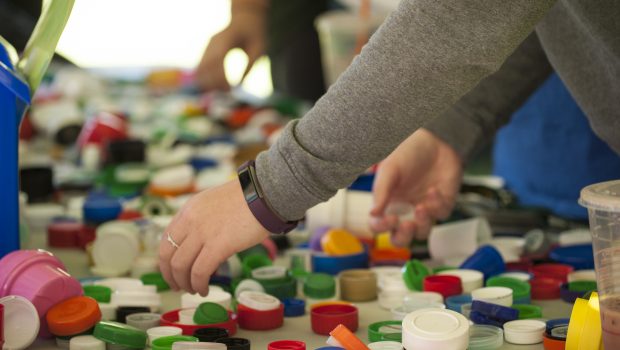 Published on March 3rd, 2017 | by University Communications
0
Keep collecting bottle caps for Caps of Love project
Just because this year's Caps of Love collection ended doesn't mean you have to stop collecting bottle caps. Saint Leo will continue to save plastic bottle caps for the Caps of Love project throughout 2017, with delivery to Commercial Plastics Recycling in Tampa planned for 2018.
The Office of Residence Life conducts the Caps of Love program at Saint Leo, with students, faculty, and staff collecting bottle caps for the Florida-based nonprofit organization that recycles them. The proceeds from recycling the plastic is used to purchase new and refurbished wheelchairs for children with mobility disabilities.
The goal of the organization is to "educate the public on how to identify and recycle correctly and to provide wheelchairs to the physically challenged under the age of 21," in the United States, according to its website.
The big send-off for this year's collection will be Thursday, March 23, with a party featuring snacks, music, and giveaways beginning at 1 p.m. in Parking Lot 13 near the tennis courts. The truck should be packed at about 2 p.m. for recycling at Commercial Plastics.
To volunteer or for more information, contact Heidi D'Ambrosio at heidi.dambrosio02@saintleo.edu or (352) 588-8268.