News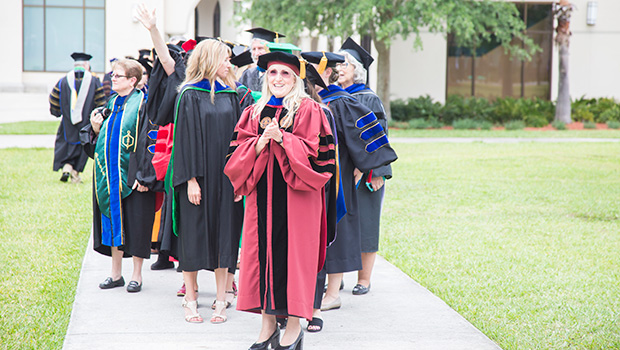 Published on January 27th, 2017 | by University Communications
0
Deadline for commencement academic regalia—March 24
For those faculty who would like to rent regalia for the 2017 commencement ceremonies at University Campus, the Bookstore will need the following information completed no later than the extended deadline of March 24.
Note: For cap size, please do not guess. Come to the store to be measured, or using a tape measure 2 inches above your ear, provide the measurement in inches.
Name
Weight
Cap size
(If doctoral, do you want a velvet tam with gold silk tassel for an additional fee of $32.00?)
Height
Subject of degree
University (where degree was received)
City/state of university
Faculty renting regalia are responsible for rental charges at the time regalia is picked up. Rental fees are below.
ClassRental™ Components
Gown Only – Associate
$21.00
Gown Only – Bachelor
$21.00
Gown Only – Master
$24.00
Gown Only – Doctor (Black w/Black Velvet)
$30.00
Cap Only – ClassRental™ (Size S, M, L, XL)
$0.40
Cap Only – Keep-Your-Cap "SureFit™" (One size fits most) and XL
$6.25
Tassel
$5.00
Hood Only – Associate
$22.00
Hood Only – Bachelor
$26.00
Hood Only – Master
$28.00
Hood Only – Doctor
$32.00
Tam Only – black, eight-sided; made-to-measure, specify inch size
$28.00
Tam w/Gold Silk Doctor Tassel – black, eight-sided; made-to-measure, specify inch size
$32.00
ClassRental™ Unit: includes Cap, Gown & Tassel
Description
Associate
$28.00
Bachelor
$28.00
Master
$32.00
Doctor (Black w/Black Velvet)
$35.00