HR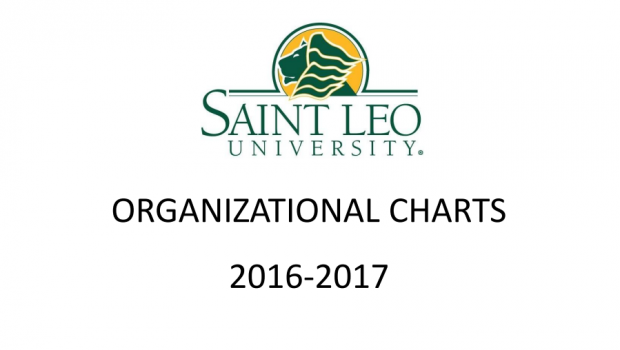 Published on August 29th, 2016 | by University Communications
0
New organizational charts available
As you all know, the recent reorganization resulted in some departments merging and others being created. To make this more clear for all of us, the organization charts have been revised and are now available on the intranet.
To access the organizational charts,
Go to the my.saintleo.edu portal and sign on;
Navigate to the intranet (listed on the right-hand side);
Click on the Human Resources tab (along the top);
Locate the list of documents in the center of the page;
Scroll to Organizational Chart – August 2016, and click.
There you will find organizational charts for the President's Office, as well as the other divisions of the university.
Note that not all employees are listed; the charts include employees through various levels, depending on the division.
If you have any questions about the organizational charts, please talk to your supervisor or your Human Resources business partner.