Human Resources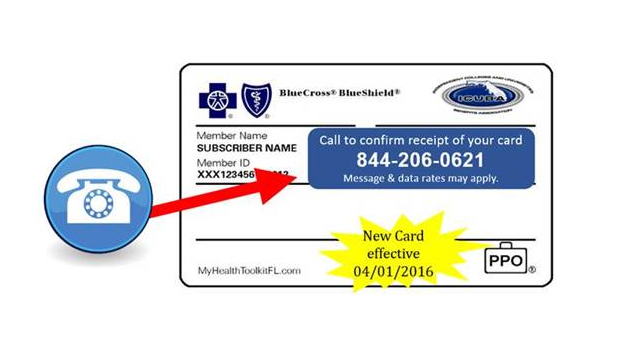 Published on April 11th, 2016 | by University Communications
0
Health insurance update
As a reminder to all employees covered by Saint Leo University's health insurance, our provider has changed to BlueCross BlueShield, effective 4/1/16. The new customer service number is (855) 258-9029.All employees should have received new insurance cards in the mail approximately two weeks ago. Please make sure you are giving the NEW insurance card to all of your providers, as the FloridaBlue cards (blue with clouds or palm trees on them) are no longer effective. Please make sure to destroy all copies of your old FloridaBlue cards. If you did not receive a new BlueCross BlueShield insurance card, you may reach out to BlueCross BlueShield through the new customer service number to request one.
The BlueCross BlueShield card is the only card that was sent for this Open Enrollment period. With the exception of the new health insurance cards, you will continue to use your old ID cards for all other coverages. This includes the CatamaranRx card; although Catamaran was acquired by OptumRx on 1/1/16, your ID card information is still correct.
In the event that you elected a new coverage that you did not have previously, and you haven't received your ID cards, please reach out to the vendors directly to request those cards. The phone numbers for each provider are listed below:
Insurance Provider

Phone Number

BlueCross BlueShield

(855) 258-9029

OptumRx (formerly CatamaranRX)

(800) 207-2568

Advantica Eyecare

(866) 425-2323

Humana Dental

PPO: (800) 233-4013

DHMO: (800) 979-4760

Resources for Living Mental Health & Substance Abuse

(877) 398-5816

Option 1 – Employee Assistance Program
Option 2 – Behavioral Health
Additionally, the icubabenefits.org website now has single sign-on capability to BlueCross BlueShield, ICUBA's MasterCard, OptumRx and Aetna's Behavioral Health. You will need your insurance ID card the first time you attempt to utilize the single sign-on benefits through ICUBA.
If you have any questions, please contact the office of Human Resources at (352) 588-8023.