Athletics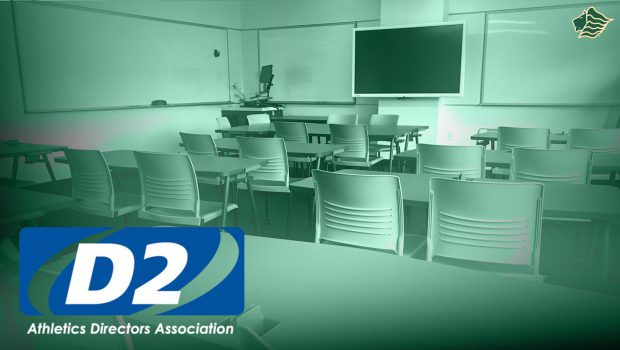 Published on September 4th, 2020 | by University Communications
0
Record-setting 139 student-athletes earn D2 ADA Academic Achievement Award
Saint Leo University Athletics saw a record number of student-athletes named as recipients of the D2 Athletics Directors Association (D2 ADA) Academic Achievement Award when the association's list of honorees was announced Thursday, August 27. Appearing on the list are 139 student-athletes representing 20 Saint Leo programs. This surpasses the previous record of 101 set during the 2017-2018 academic year.

The Academic Achievement Awards, in its 13th year, is a program that recognizes the academic accomplishments of student-athletes at the Division II level. In total, there were 15,215 student-athletes from 200 institutions recognized for the 2019-20 Academic Achievement Awards. These numbers shattered the records for highest number of participating institutions and the largest number of student-athletes being nominated since the award program's inception.

For the second-straight year, the Pennsylvania State Athletic Conference (PSAC) has the largest number of student-athlete honorees with 1,365 total, closely followed by the Great Lakes Valley Conference (GLVC) with 1,333 and the Northern Sun Intercollegiate Conference (NSIC) with 1,220.

Independently, the PSAC's Gannon University led the way with 219 honorees, followed closely by Stonehill College of the Northeast-10 Conference (NE10) with 208 award winners. Lindenwood University out of the Great Lakes Valley Conference finished third with 188 recipients and another PSAC representative Seton Hill University came in fourth overall with 180. Rounding out the top-five was the GLVC's University of Indianapolis with 175 nominees.

Saint Leo ranked second among Sunshine State Conference schools behind Florida Southern's 167 honorees while ranking 14th overall among all Division II programs.

Baseball led the way for the Lions with 14 honorees followed closely by softball with 11 recipients.

In order for a student-athlete to receive an Academic Achievement Award, the athletics director of the Division II institution must be a current dues-paying member of the D2 ADA. Also, the student-athlete must have a cumulative grade point average of 3.5 or higher on a 4.0 scale, have attended a minimum of two years (four semesters) of college level work and have been an active member of an intercollegiate team during his/her last academic year.
View the complete list of our award winners here.