Events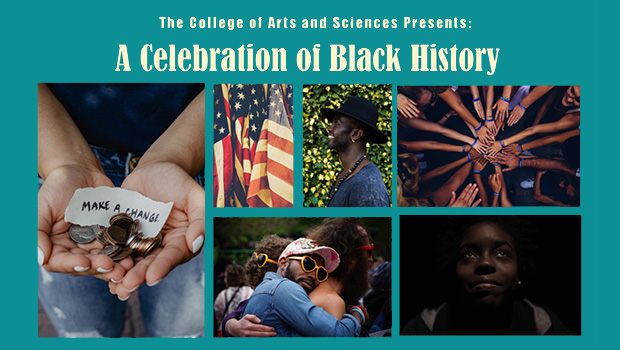 Published on January 15th, 2020 | by University Communications
0
Join in February 20 Black History Month celebration at Newport News, Chesapeake, Atlanta, University Campus
In celebration of Black History Month, the College of Arts and Sciences proudly presents: "Building Communities of Care: Networking, Mentorships, and Black Lives" featuring Dr. Bedelia Richards. The event will be from 6-7:30 p.m., on Thursday, February 20, at the Newport News Education Center, Room 203. The special guest speaker will be livestreamed via VTT at 6 p.m. and will be available in the following locations: Atlanta Education Center (Room 225), Chesapeake Education Center (Room 112), and University Campus (Tapia College of Business, TECO Hall).
Bedelia Nicola Richards, PhD, is an associate professor of sociology in the Department of Sociology and Anthropology at the University of Richmond. As a scholar of race/ethnicity, immigration, and education, she has researched the implications of the growing diversity of the U.S. black population with a study on the experiences of second-generation West Indians in New York City schools. In addition, she produces research that interrogates the role of educational institutions in reproducing institutionalized racism and classism, and promotes critical thinking in regards to how institutions of higher education can better work for students and faculty from diverse backgrounds and communities.
She is currently working on two research projects designed to generate knowledge that will make higher education institutions more inclusive for racially and socioeconomically marginalized students and faculty. The first project investigates how schools can provide first-generation college students with the cultural and social capital to transition from high school to college successfully. The second project examines the relationship between "race-talk" and racial (in)justice in higher education institutions.
Prior to the guest presentation, two events are taking place at Newport News Education center, Room 203:
At 5 p.m. , Student Poster Session featuring significant black sociologists and psychologists.
At 5:30 p.m.: Alpha Kappa Delta (International Sociology Honor Society) Induction Ceremony.
For more information, contact Dr. Eileen O'Brien at eileen.obrien@saintleo.edu. The views expressed during this event are those of the speaker/presenter and do not necessarily represent the views of the university.