News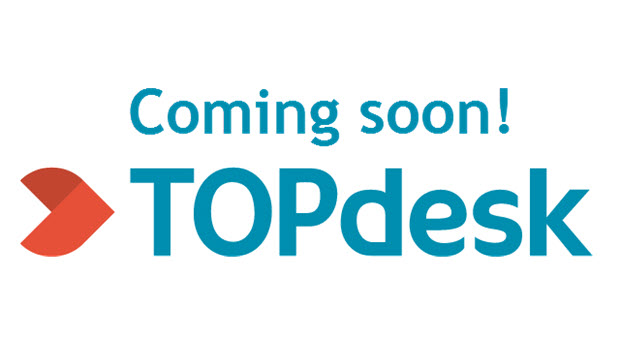 Published on October 18th, 2019 | by University Communications
0
Coming soon: TOPdesk tech support portal
What to expect with our new technical support service portal TOPdesk
As Technology Innovation Institute with Initiatives (TI3) works to transition from the current Help Desk service system (helpdesk.saintleo.edu) to TOPdesk, TI3 wants to share what all students, faculty, and staff can expect with the new streamlined technical support portal.
Beginning in January, anyone who places a technical support request will be able to do so online via TOPdesk. Currently, when you place a support request (ticket) online, you use your Saint Leo credentials to login to helpdesk.saintleo.edu which looks like this: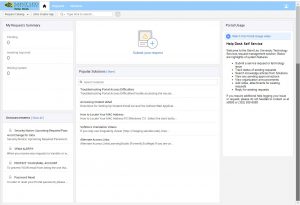 In January, when you go to helpdesk.saintleo.edu, the Help Desk screen will look quite different.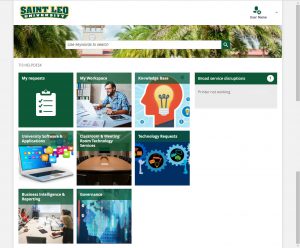 As you can see above, the new interface is much cleaner and user-friendly. It's designed to make the information or help you seek much easier to find and access. You will be to report an issue, track service requests, view announcements, and search answers to frequently asked technical support questions. Additionally, you will be able to access TOPdesk through your single-sign-on to Okta.
As always, you will still be able to call TI3 directly if you have technical support questions or concerns at (352) 588-8888 or login to the Help Desk portal at helpdesk.saintleo.edu to create a service ticket.
The TOPdesk platform was selected for its simplicity, user-friendly experience, and scalability for future use beyond technical support—all at a significant cost savings to Saint Leo University.
TI3 staff members are already testing the use of TOPdesk system to log service requests. Students, faculty, and staff will see the full rollout of the new portal in January 2020.
If you have any questions, please contact TI3 at (352) 588-8888 or create a ticket at helpdesk.saintleo.edu.