Human Resources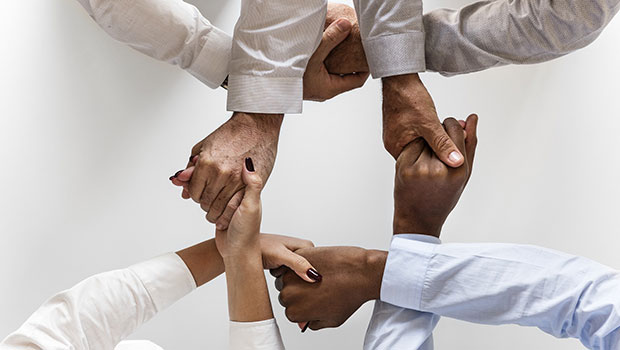 Published on July 1st, 2019 | by University Communications
0
A Wealth of Wellness—July 2019
The Benefits Department presents A Wealth of Wellness for the month of July.
Featured webinar: "Retirement: What does it mean for you?" at 3 p.m. on Tuesday, July 9. Click to view webinar.
Monthly Awareness: Disability Awareness Month – Click here to watch a presentation.
Featured video: "Managing conflict in committed relationships" – Watch the Video.
Take some time this summer and join important webinars during the month of July:
---
Homemade meals
If we plan some days in advance, eating homemade foods is usually less expensive than eating at a restaurant. In addition to saving time and money, we have the opportunity to use healthier ingredients, avoid food allergies, control our portions, and gather around the table to share a meal and talk about our day. If during this summer you are cooking for two or a big family reunion, check out these recipes and enjoy new flavors.
---
Want Rally credit in July?
Would you like to receive your CPR certification and receive $10 in Rally on-site event credit? There will be two classes offered on Thursday, July 18, at University Campus and Thursday, July 25, at the Tampa Education Center. Click here for more details.
You can also run with President Senese and your peers at 6 a.m. every Friday. Runners are already meeting at the Father Marion Bowman statue outside of the Bowman Activities Center. Once you participate in five runs, you will receive a Running Lions jersey and $10 Rally on-site event credit. (One jersey/Rally credit per person). For more information, click here.
---
Visit Ticketsatwork.com
Having fun, getting away, and saving money are important for your well-being. This cost-free benefit provides you access to thousands of exclusive travel and entertainment discounts so you can make the most of your time away from work. Visit ticketsatwork.com and click "Become a member." Use your company code SAINTLEO or work email to create an account.
You can save an extra $10 by using the promo code: welcometen. This code is valid on purchases of $100 or more from now until Monday, September 30. Click here for more information.
---
Contact Resources for Living
Keep in mind, you have endless resources for behavioral, mental, physical, and daily living health through the Employee Assistance Program (EAP). This is a free benefit provided to you by Saint Leo University through Aetna's Resources for Living.
For access to services, simply call (877) 398-5816 and select Option 1 for EAP. Online: www.resourcesforliving.com.
Username: ICUBA
Password: 8773985816
For more information, contact wellness.benefits@saintleo.edu.
---
Everyday support for everyday life
The purpose of our Employee Assistance Program (EAP) is to take care of employees going through difficult times and help them to deal with these situations.
EAP representatives are here for you 24/7 to support you. This is a confidential assistance and you and your household members up to age 26 can call for free.
What they do for you
Numerous participants call for help with:
Stress and anxiety
Emotional well-being
Legal and financial issues
Depression
Self-improvement
Family conflict
Alcohol and drug abuse
Grief and loss
For more information, contact wellness.benefits@saintleo.edu