News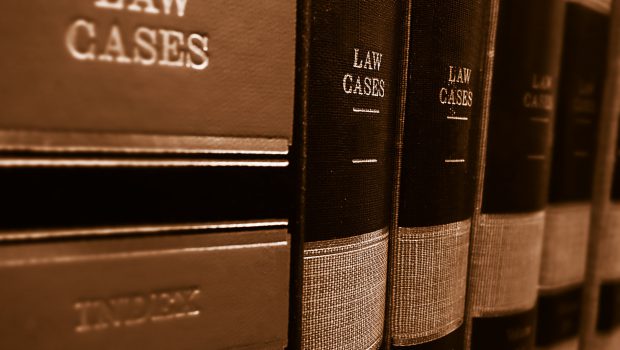 Published on November 2nd, 2018 | by University Communications
0
New program provides pre-law students with more opportunity
Saint Leo University has signed an agreement with Barry University School of Law that will allow qualified Saint Leo undergraduates to begin studies at Barry Law once they have completed three years at Saint Leo in an accelerated course of study and satisfied Barry Law's admissions requirements.
The program is called the 3 + 3 Accelerated Law Program.
This arrangement benefits highly motivated students who are sure, as incoming freshmen, that they want to attend law school right after college. The students save one year of undergraduate tuition at Saint Leo by enrolling at Barry Law after their junior year, rather than staying at University Campus for the traditional senior year.
Once the 3 + 3 students successfully complete the first year at law school, they are awarded their bachelor's degrees from Saint Leo, and then continue with the final two years of law school at Barry Law for the Juris Doctor degree. At the end, they have streamlined seven years of study into six.
There is no added financial cost to Saint Leo undergraduates to participate in the 3 + 3 program. However, admission to the program is competitive, and depends upon academic performance in high school and participation in activities that demonstrate an interest in the law.
"The goal of this program is not to accept large amounts of students, but to attract a particular sub-set of high-achieving students who are committed to pursuing a law degree," explained Dr. Heather Parker, associate dean of the College of Arts and Sciences.
Upon acceptance into 3 + 3, students declare the major of their choice, but must also fulfill the requirements of the legal studies minor. This minor obligates students to 15 credit hours of courses covering aspects of constitutional law, criminal law, and business law. No matter which major the students choose to pair with the Legal Studies minor, they will all complete a foundational liberal arts curriculum that stresses the development of critical thinking skills and writing skills. Small class sizes are the norm at Saint Leo so that students receive personalized attention.
Additionally, the students meet regularly as a group with Parker and Dr. David Persky, pre-law advisor. Early in their undergraduate studies, they start to receive tutoring and exposure to the standardized Law School Admission Test (LSAT) at no extra cost. The 3 + 3 Accelerated Law students also receive guidance finding an undergraduate internship, specialized academic advising for their goals, and access to additional activities.
In addition to the new relationship with Barry University Law in Orlando, Saint Leo also has a 3 + 3 relationship in place with Florida State University College of Law. The public institution is located in Tallahassee, the state's capital, which offers opportunities in courts, legislative offices, state government agencies, and private law firms.
Barry University School of Law, like Saint Leo, is a private, Catholic institution where all are welcome, Catholic or not. Attention to social justice is reflected in the Barry culture as a reflection of its Catholic heritage. Though Barry's main campus is in South Florida, the law school occupies a 20-acre campus in Orlando.
"Although we already had an agreement in place with Florida State University's College of Law, we believed our students would benefit from having two law programs to choose from upon completion of the 3+3 program," Dr. Parker explained. "This provides them with the opportunity to compare the two law schools and determine which institution best reflects their individual interests and goals."
Seven undergraduates are already enrolled in Saint Leo's 3 + 3 program.
The 3 + 3 program is not the only path for Saint Leo students interested in law school; several recent alumni have been admitted to law schools through a traditional four-year course of undergraduate study and some have already completed law school. Another point to remember is that if a student begins in Saint Leo's 3 + 3 Accelerated Law Program but then decides the four-year course of study is more appealing, the student is permitted to transition into a traditional undergraduate schedule.