Events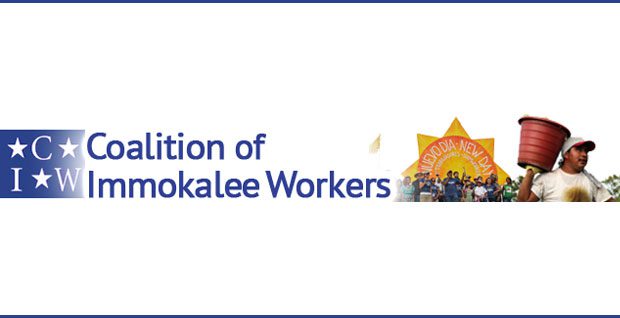 Published on November 20th, 2018 | by University Communications
0
Coalition of Immokalee Workers presentation, November 29
The Department of Social Sciences invites students, faculty, staff, and the Saint Leo University community to a presentation by Coalition of Immokalee Workers (CIW) senior staff member and National Co-Coordinator with the Student Farmworker Alliance, Ximena Pedroza, at 2 p.m. on Thursday, November 29, in TECO Hall.
The Coalition of Immokalee Workers is a worker-based human rights organization that is internationally recognized for its achievements in the fields of social responsibility, human trafficking, and gender-based violence in the workplace. Built on a foundation of a farm worker community in 1993 and reinforced with the creation of a national consumer network in 2000, the CIW's work has been at the forefront of the groundbreaking Fair Food Program that is transforming the landscape of social responsibility in our food chains.
For more information, please contact Dr. Janis Prince at (352) 588-7254 or janis.prince@saintleo.edu.
The views expressed during this event are those of the speaker/presenter and do not necessarily represent the views of the university.