Events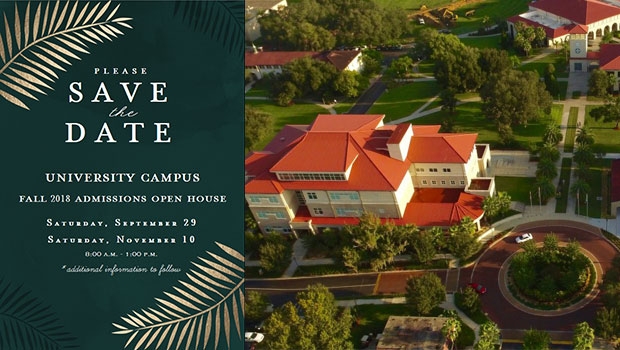 Published on September 17th, 2018 | by University Communications
0
Undergraduate Admissions open house details for staff
The Saint Leo Undergraduate Admissions open house is scheduled for Saturday, September 29. As an event, this day will embrace a traditional conference-style model which will give guests the chance to dive deeper into topics such as academia, financial aid, and student life.
Faculty and staff will find the current agenda as well as a list of Admissions events for the 2018-2019 school year.
Below are some useful, general notes:
Staff and faculty members participating in breakout sessions will be provided with signs for their resource fair tables, letting guests know when and where they can be found in the event that only one staff member from that department can attend to cover both the fair and the information sessions.
Staff and faculty who participate in breakout sessions are encouraged to run their session in whatever way they feel would be best – a formal presentation, a panel of staff and current students, Q & A, etc.
Food will be provided to all participants and additional details will be shared with volunteers and staff leading up to the event.
We may be asking certain programs or student organizations to share a table should space become limited at the fairs.
Thank you for your time and support! We look forward to welcoming our future Lions with you!
Please reach out to Zeida Alvarez at zeida.alvarez@email.saintleo.edu and Mia Senese at mia.senese@saintleo.edu regarding your departments' availability to participate, requests for particular resource fair table placement, or any other questions and concerns you may have.