News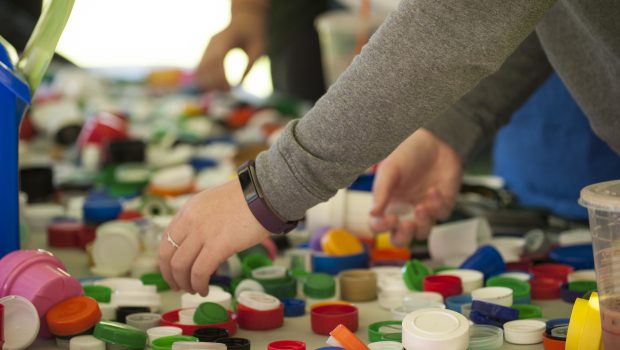 Published on April 2nd, 2018 | by University Communications
0
Saint Leo ending plastic caps collecting, still supporting charity
Saint Leo University has been involved with the Caps of Love project for three years, collecting plastic bottle caps with the proceeds from recycling going toward purchasing wheelchairs for children with mobility issues.
However, effective immediately, the collection of caps is being discontinued at Saint Leo University due to a recent decrease in the value of the caps.
Following this year's collection, which was sent off March 22, the university was notified by the recycling facility that the value of the plastic caps has gone down to about 8 cents a pound, due to the very low petroleum market. At this low value, it is no longer viable for the university to recycle.
Saint Leo University is not ending its relationship with Caps of Love. The university will continue to support the charity by making a yearly monetary donation.
The past three years, Saint Leo along with the community has been able to raise a substantial amount of funds, donating more than 33,000 pounds of caps. We would have never been this successful without the support of faculty, staff, and students, and their greatly appreciated donations. Caps of Love still is a philanthropy project, but now the university is encouraging you to donate funds instead of caps to make a difference in your community. Please visit the website at www.capsoflove.com.
Thank you again for your support! Together we have made a difference and will continue to do so.