News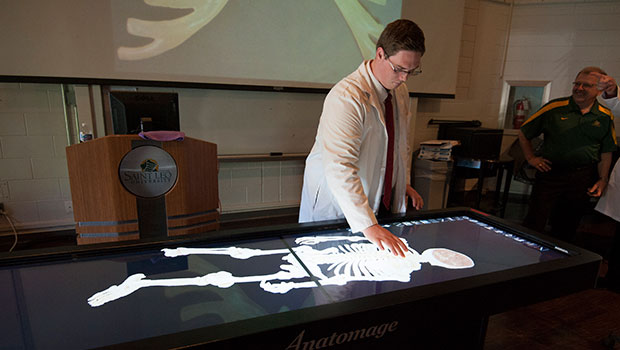 Published on February 12th, 2018 | by University Communications
0
Anatomage users group forming
The Mathematics and Science Department is launching an Anatomage Users Group for all students and faculty members interested in becoming familiar and proficient in the use of the Anatomage anatomy system.
Saint Leo University adopted the Anatomage Table to support human anatomy, human physiological psychology, and forensic and veterinary education. The group expects to explore the extensive uses of this technology, across multiple curricula. The immediate goal is to train student supplemental instruction leaders and interested faculty in taking this technology to the next level of learning in an exciting new way.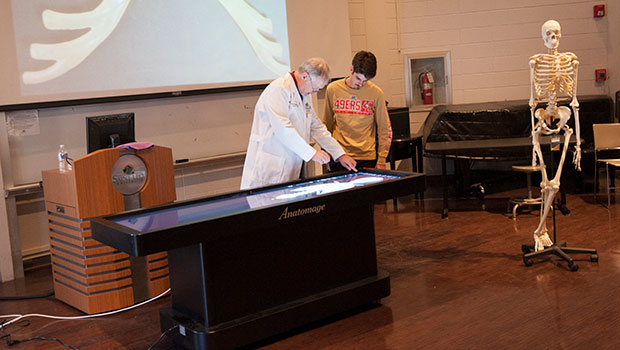 For those not familiar, the Anatomage Table is a 3-D interactive virtual dissection table that allows our students and faculty to access high resolution anatomical information in a way that previously was impossible. The multi-touch screen interface allows users to perform detailed dissections, moving through multiple layers of tissue, or by using a virtual scalpel. Students can also view the body in many ways such as opaque hard tissue or as an X-ray.
Initial meetings may be held in late afternoons, (4:30 to 5 p.m.) in Selby Auditorium or elsewhere in Lewis Hall meeting times are established to accommodate those interested. During the opening meetings, "how-to" videos on basic operations will be shown.
Those interested should contact Dr. Howard F. Carey, associate professor of biology, by email at howard.carey@saintleo.edu, or by telephone at (352) 588-7442.