Athletics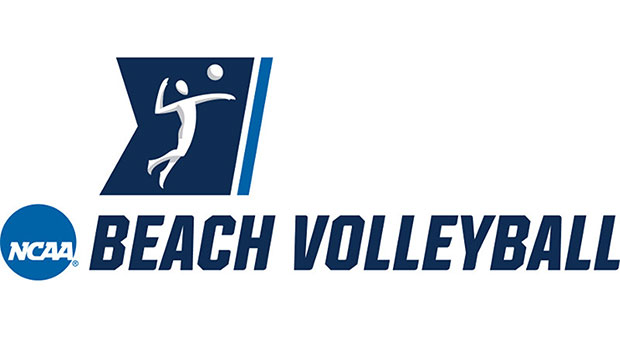 Published on May 19th, 2017 | by University Communications
0
Gender Equity Committee recommends addition of new team sport
Saint Leo University will add beach volleyball to its intercollegiate athletics program, with competition to begin in Spring 2018. One of the fastest growing sports among NCAA institutions, beach volleyball will be Saint Leo's 20th intercollegiate sport and its 11th offering in women's athletics.
The recommendation to add beach volleyball was made by the university's Gender Equity Committee, and approved by President William J. Lennox Jr. In addition to adding beach volleyball, the Gender Equity Committee will develop a three- to five-year plan to assess if the university is sufficiently meeting the interests and abilities of the women on campus, and determining if the support of the men's and women's programs are equitable in terms of operations, facilities, and support.
The Athletics Department is required by NCAA rules to have an updated gender equity plan on file as part of its institutional self-study, which occurs every five years. Saint Leo's next NCAA institutional self-study review will take place in 2020.
Members of the committee were Dr. Carol Walker, the university's NCAA faculty athletics representative; Molly-Dodd Adams, special assistant to the president; Ana DiDonato, associate vice president for student success; Maribeth Giese, associate director of international admissions; Stephanie Wise, director of employee relations and Title IX coordinator; Francis X. Reidy, athletics director; Michael Madagan, associate athletics director; Barbara Wilson, assistant director of athletics and senior woman administrator in Athletics; and Dawn Boltin, assistant athletics director for business operations.
"The addition of beach volleyball will provide additional opportunities for women to compete in the Green and Gold for Saint Leo University and is a natural fit for Saint Leo athletics," said Francis X. Reidy, Saint Leo's athletics director. "Between our location in Florida and the strength of our existing indoor volleyball program, I believe beach volleyball has a bright future here at Saint Leo."
Sam Cibrone, currently the Lions' head volleyball coach, will move into a new role as director of volleyball. An additional full-time assistant coach will be added for the new beach volleyball program, while current Assistant Coach Carlos Ramos will work exclusively with Saint Leo's 2017 Sunshine State Conference champion indoor volleyball program.
The university will immediately commence construction of a five-court complex on a portion of the intramural field adjacent to the Saint Leo Tennis Center. This complex will benefit not only the beach volleyball program, but the university's intramurals program as well. There will also be opportunities to host youth, club, and collegiate events at the new beach volleyball complex, generating revenue and exposure for the university and the beach volleyball program.
The growth of beach volleyball has skyrocketed in recent years since it was first approved as an "emerging sport" by the NCAA in 2009. At the time, data showed that more than 200,000 females ages 6-17 played beach volleyball, and more than 60 percent competed exclusively in the sport rather than indoor volleyball.
At the start of the 2016-2017 academic year, a total of 66 NCAA member institutions had either added the sport or announced their intention to do so. The NCAA added a national collegiate championship for beach volleyball as its 90th championship in January 2015, after a target of 40 institutions had added the sport.
Eckerd College is currently the only member of the Sunshine State Conference to offer beach volleyball; however, both the University of Tampa and Florida Southern College have announced their intention to add the sport for Spring 2018.
Within Florida, a total of 10 institutions competed in beach volleyball during the 2017 season: Eckerd College, Florida Atlantic, Florida International, Florida Gulf Coast, Florida State, Jacksonville, Stetson, North Florida, Webber International, and Warner.