News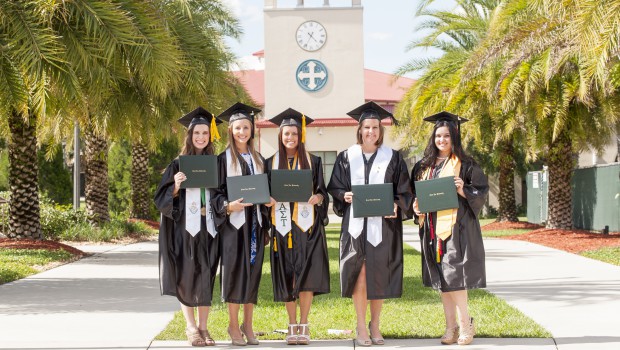 Published on February 17th, 2017 | by University Communications
0
Spring 2017 graduates — important bookstore dates
February 23 is an important day for Spring 2017 graduates! From 11 a.m. to 3 p.m. at the Saint Leo University Bookstore, they can order their caps and gowns and save $10 if ordered by this date. The absolute deadline to order these items is March 10.
Also on that day, the University Bookstore will be offering diploma frames for purchase and the opportunity to order graduation announcements. In addition, announcement orders can be placed online at herffjones.com/college/slu. All orders will be sent to the student's home address within 3-4 weeks. Announcements will be customized with the Saint Leo crest and personalized with students' names, degrees, and majors.
There will also be special savings on Saint Leo University rings. Graduates can save $40 on Ultrium, $100 on 10k, and $100 on 14k gold rings. Rings may be viewed online at herffjones.com/college/slu.
For more information, contact Maureen Tarpey at (352) 588-8344 or maureen.tarpey@saintleo.edu.