Events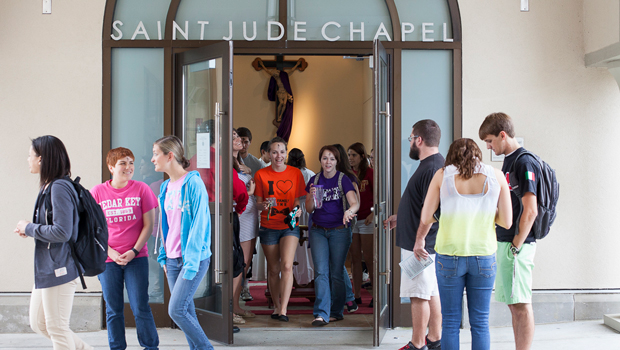 Published on February 16th, 2017 | by University Communications
0
Ash Wednesday Masses in Tampa and at University Campus
The season of Lent begins on Ash Wednesday, March 1. Father Kyle Smith, University Chaplain, will celebrate Mass at 10 a.m. that day at the Tampa Education Center, 1120 E. Kennedy Blvd., Suite 238, in the Channelside area.
At University Campus, a Mass will be offered at Saint Jude Chapel at noon, and at 6:30 p.m. in the Abbey Church. For those who are unable to attend Mass at these times, ashes will be made available to them after the noon Mass at Saint Jude Chapel.
While Ash Wednesday is not a Holy Day of Obligation in the Catholic Church, Mass attendance and the receiving of ashes, which reminds us to repent of our sins, is a good way to begin the 40 days of Lent, which prepares Christians for Easter. During Lent, everyone is welcome to participate in the penitential practices of prayer, fasting, and giving to those need, so that they may fully participate in the celebration of the Resurrection of Christ at Easter.