Events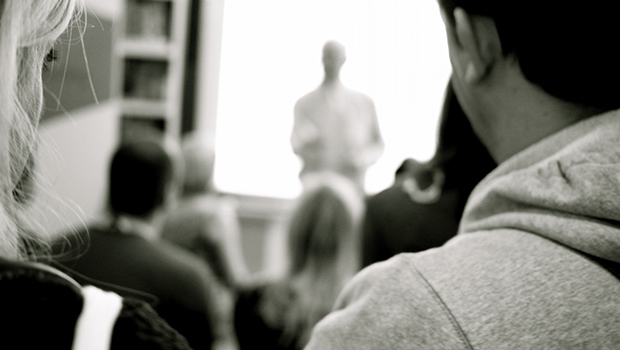 Published on September 26th, 2016 | by University Communications
0
"Epic Finales vs. Final Exams" as part of Arts and Sciences' TLC
The School of Arts and Sciences presents: "Epic Finales vs. Final Exams" with Tony Crider, associate professor of physics at Elon University, as part of Arts and Sciences' Teaching-and-Learning Colloquium (TLC).
This event will be held at 2:30 p.m. on Friday, October 14, in Selby Auditorium, located in Lewis Hall on University Campus.
It is exceedingly common to end a college semester with a lengthy, final exam. Using this last long block of time with students for silent assessment is a potentially wasted opportunity to make the class memorable and to prompt future discussions among students.
In this talk, we will examine creative ways to conclude the semester in a celebratory note that still provides valuable assessment of the students and the class. The first example is a series of "epic finales" for an interdisciplinary, team-taught honors class on SETI, the search for extra-terrestrial intelligence. We will then explore how the elements from these out-of-this-world experiences can be incorporated into more typical classes using methods such as Reacting to the Past game role-playing games, IGNITE talks, or lone-question exams.
Tony Crider is the 2016 recipient of Elon's Daniels-Danieley Award for Excellence in Teaching. He uses Reacting to the Past role-playing games in his astronomy classes and invented the chapter-length reacting game. His own game, The Pluto Debate: The International Union Defines a Planet, was the first of many science reacting games to receive funding from the National Science Foundation.
If you are unable to attend in person, view "Epic Finales vs. Final Exams" via VTT: http://itod.saintleo.edu/Mediasite/Play/54b1599621bf408fb26373e0ed68334b1d.
For more information, please contact Jennifer Orendorf at (352) 588-8401 or jennifer.orendorf@saintleo.edu.